You may have heard of the banking term lockbox which refers to a bank-operated mailing address to which homeowners mail their payment checks. The checks are then delivered to a bank payment processing facility.  This is a more secure and faster way to deposit physical owner payments. When checks are delivered to the lockbox, they pass through a large conveyor machine to open the envelope, scan the payment slip or coupon (to associate the payment to the correct account) and scan the check.  This scan reads what is called the MICR (Magnetic Ink Character Recognition) information along the bottom that contains the routing, account, and check information.  Then our banking partners transmit that payment data into our accounting software.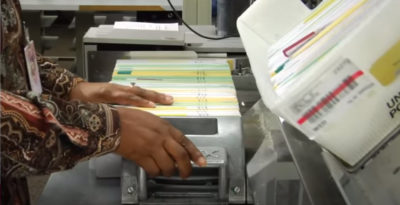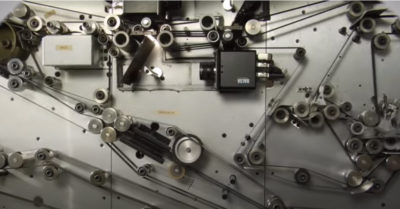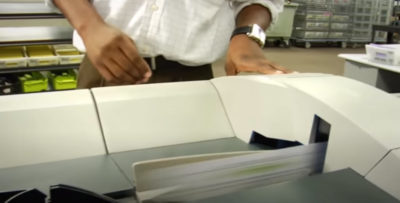 Whether you write out and mail a personal check or if you use your bank's bill pay services, which also mails a physical check, both of these payments go to the lockbox.
Part of the reason we use specific banks is that they provide this lockbox check processing facility for our clients.
Since we provide service nationwide, our first lockbox was centrally located in the middle of the country in Denver, CO.  in November 2020 we added an additional lockbox in Miami Florida with Pacific Premier Bank.  (read more on that here).
We also have banking relationships with BB&T that has a lockbox in Orlando, FL, and Heritage Commerce Bank that has a lockbox location in San Jose, CA.
Helpful Tips if you Mail a Check:
1 – Mail it well in advance of your late date – mail delivery speed seems to be more erratic and prone to delays.  You want to avoid late fees and the irritation of having to track your check.
2- Make sure you mail it with the remittance slip so the machines can associate your payment to the right account.
3- If you don't have a remittance slip (which can delay deposit) write your account # on the front of the check.  This will help get the check associated with your account but it will be delayed to be manually processed (mail earlier if this is the case).
4 – If you use bank bill pay and switch management companies make sure to delete out the old bill pay and create a new one.  If you just edit the existing one we've seen payments delayed at best or lost.
Of course, a growing portion of payments we process (over 50%) are owners that side-step this process and eliminate the headache of slow mail delivery causing delayed or lost payments.and make online payments which are faster, more convenient, and cheaper.