Professional Licensing & Certification
Community Financials provides bookkeeping & financial reporting and not the services of a traditional community
association management company. We are able to provide these nationwide.  However, 8 states deem certain activities which include: collecting funds, dispersing
funds and keeping financial records for associations as activities of a Community Association Manager. To be safe we
have licensing or are applying for licenses in these states.
States with Community Association Manager Licensing Requirements
CONNECTICUT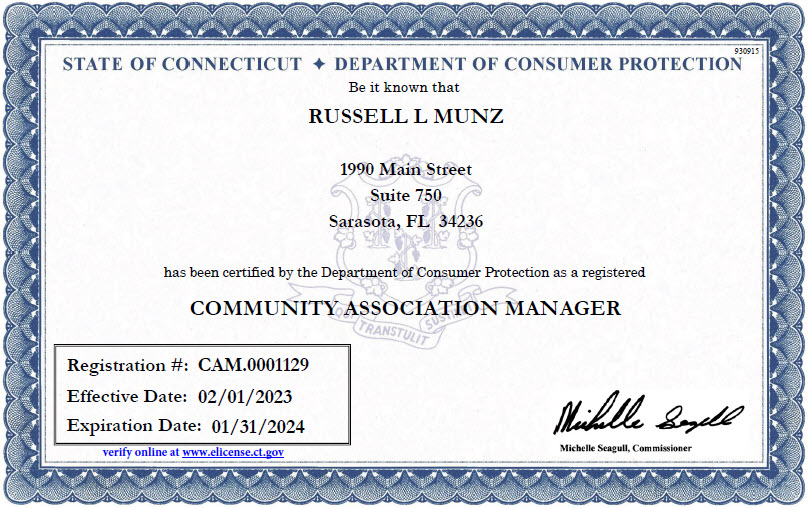 FLORIDA
GEORGIA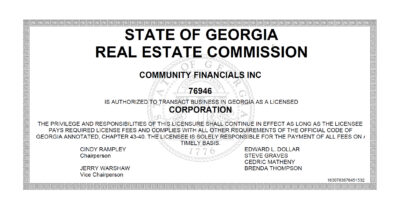 GA requires CAMs to work for a GA Real Estate Broker so we will hold a Broker's License
ILLINOIS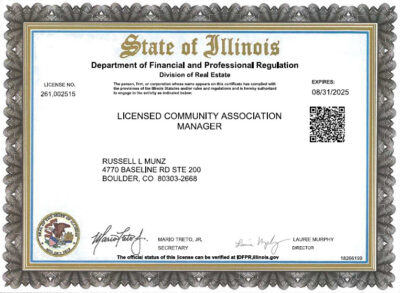 VIRGINIA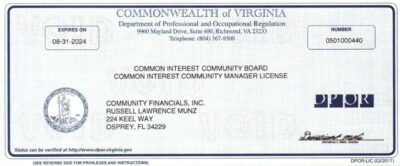 COLORADO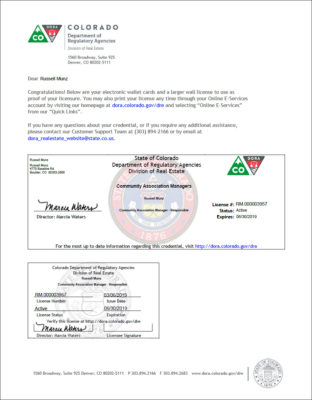 CO no longer has Manager licensing; however, the above lic. was held when it was required.
We partnered with a NV CPA
Requires a Real Estate Broker's License