Professional Licensing & Certification
Community Financials provides bookkeeping & financial reporting and not the services of a traditional community
association management company. We are able to provide these nationwide.  However, 9 states deem certain activities which include: collecting funds, dispersing
funds and keeping financial records for associations as activities of a Community Association Manager. To be safe we
have licensing or are applying for licenses in these states.
States with Community Association Manager Licensing Requirements
CONNECTICUT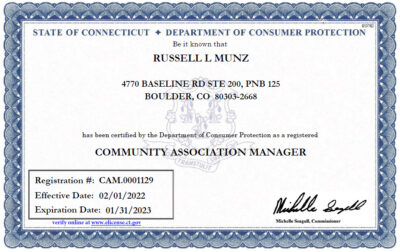 FLORIDA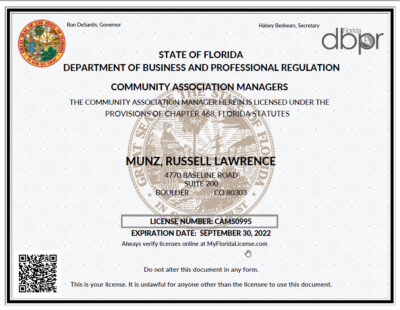 ILLINOIS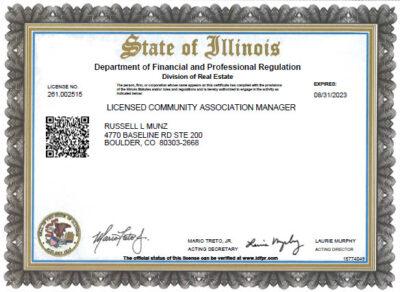 VIRGINIA

COLORADO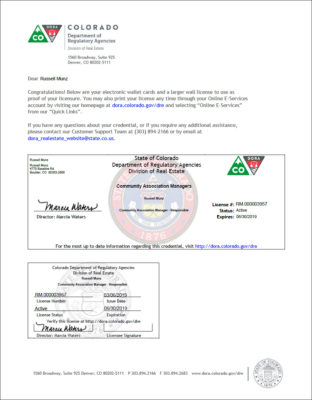 Requires a Real Estate Broker's License