Improve your Management Company's Back Office
We Become Your Expert Accounting Department
Improve your Process
Includes Leading Systems
Save Time Trying to Hire, Train and Manage Accountants
We Manage the Accounting Output so you Don't Have to
Individual Managers don't have time…
…to do it all and continue to grow your business.  If accounting is not your thing we can handle it for you.
Plus as you grow you don't have to manage staff in addition to communities.
Management Companies lose money…
… by losing clients due to poor accounting and losing new/ referral business due to a poor financial reputation.
Plus why waste your time managing complaints from clients & staff?
Developers waste money…
… you know the physical management better than anyone but don't want to spend time or money doing the associated financial tasks. Plus you can save over 50% compared to the cost of hiring a management company and keep more control before complete turnover to a Board.
With the tools available today it is easy to have a specialist handle the financial tasks and provide access to the best management systems while you do what you do best. 
1. Consultation
Schedule a call to discuss what you need and how we can help.
2. Receive Your Plan
Receive a custom proposal to review.
3. Transition Your Accounting
Transitions are easier than you think.
4. Ongoing Support
Monthly  AR, AP and financial reports with great service.
Monthly Financial Reports
Whether you are an Individual Manager, a Small – Medium Sized Management Company or a Developer we can help.
We work on any size portfolio – anywhere
Let us handle the accounting tasks so you don't have to
Easy 60-Day Transition
A step by step plan makes change easy
Online Transparency Tools
Gain visibility and greater control
Fidelity Insurance
Added protection against theft
We don't just care about community bookkeeping.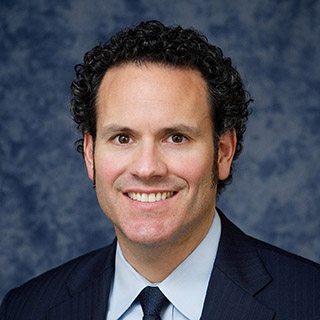 We Become Your Expert Accounting Department
What Community Financials Handles

ACCOUNTS RECEIVABLE

Post owner assessments
Post online and lockbox check payments
Apply owner payments
Update owner contact information at resale
Upload lockbox files & image exception handling
Post late fees
Mail late notices
Email or Mail Statements or Coupon Books
Answer homeowner payment inquiries

ACCOUNTS PAYABLE

Set up vendors & collect W9
Login to Manager's Strongroom system
Use CF's Strongroom
Provide online review & approval of bills
CF to set up approval process
Pay all approved bills
Process and send 1099s
Set up new users/approve in Strongroom
Handle all vendor payment questions
Track vendor insurance expiration dates in software

FINANCIAL REPORTING

Prepare financial reports
Cash or modified cash accounting
Reconcile all association bank & investment accounts monthly
Provide year end financials
Work with CPA on audits
Budget Assistance
Receive the Best System for Accounting, Maintenance, Violations & ARC To Grow Your Business
Download our Articles on How to Make More Money &/or Survive the Next Recession