Tools to Self-Manage your HOA or Condo Association

The Trouble with HOA Self-Management
Self-managing a homeowner's association or condo association can feel like an endless, thankless, time- and energy-consuming chore if you do not have the right tools and resources at your disposal. A small error or miscalculation can snowball into an enormous problem for the team, leaving the homeowners dissatisfied and opening up room for anything from embezzlement to legal issues.
So you may be wondering, "how do I succeed at running my HOA or Condo Association without wearing myself out or resorting to costly HOA management services?" Community Financials has just the right solution for you – with our suite of Nationwide remote services it has never been easier to self-manage your HOA or Condo Association!
The Community Financials Advantage
Community Financials streamlines HOA Accounting and bookkeeping tasks, provides prompt reporting, and offers administrative support. Additionally, our software is user-friendly and we're always available to assist you when needed.
Ready to learn more? Read below about all the tools that are essential for an HOA or Condo Association board to successfully self-manage in our modern world!
Intuitive Online Portal
It is important to have access to the correct information when running your HOA or Condo Association. Having an online platform that allows you to efficiently perform all of the responsibilities of the Board has many benefits: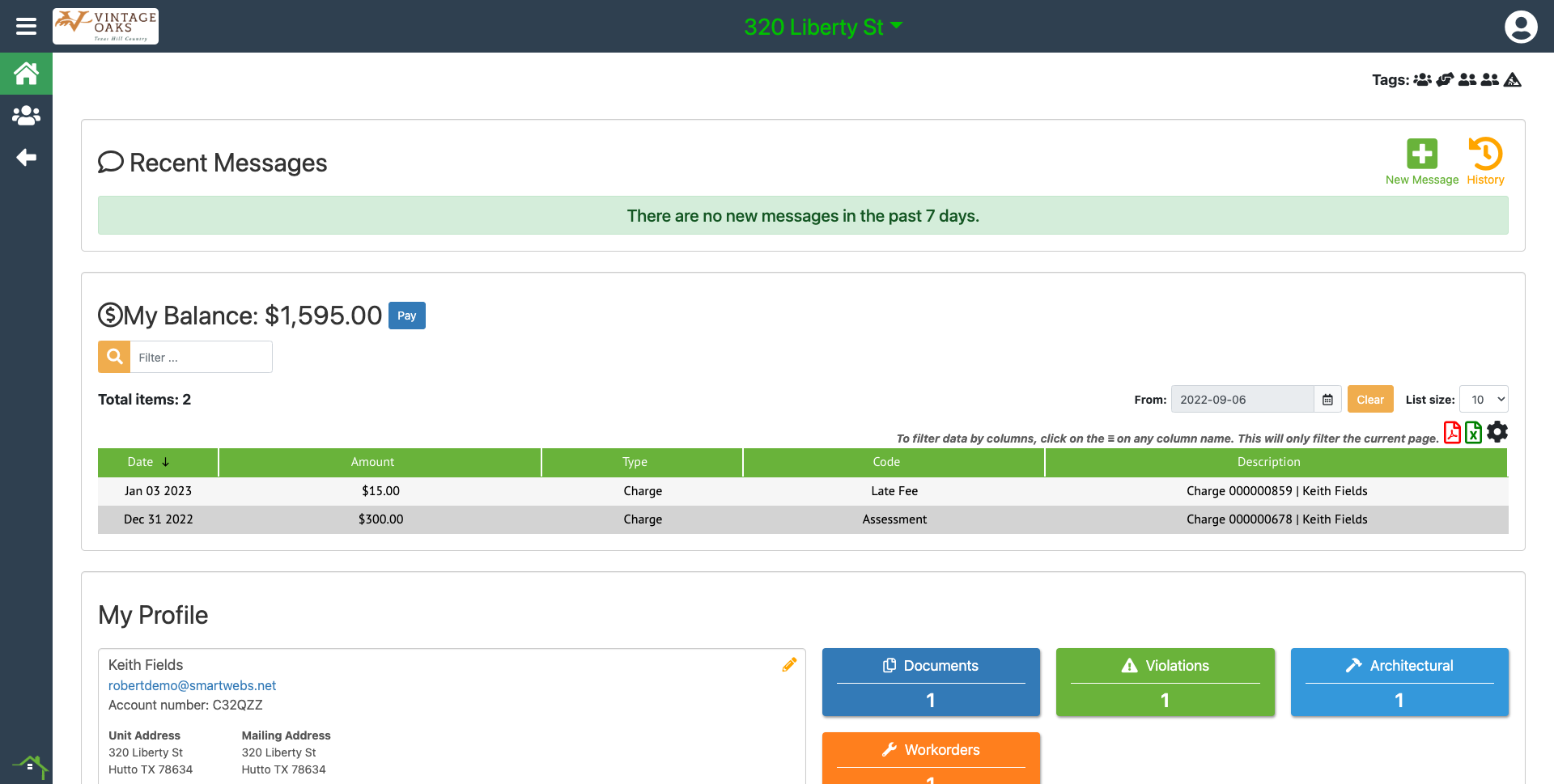 Increased Security
Utilizing the portal, first and foremost, comes with your peace of mind, knowing that you are reducing the risk of fraud by 70%. Some of the security features include:
Bill approval by 2 Board members
Improved internal controls with different people handling different roles
Different access to information for Boards vs. Homeowners
Positive pay check protection (helps prevent check fraud)
Visibility of banking activity
Audit trail of accounting activity
Accurate and Timely Reporting
Of all the hurdles that an HOA Board member faces on a regular basis, the financial aspect is the most daunting. There are many sources of information and so much paperwork – all taking hours of calculator and spreadsheet busy work to simply understand the financial status of your HOA or Condo Association.
Through our online portal you can access reporting on the 4 most important reports for your HOA, as well as the typical accounting reports to help fulfill your fiduciary responsibility.
Reporting highlights include features such as:
Emailed monthly reports to all board members
Actual vs. Budget income statement
Bank reconciliation flagging variances
Delinquent owners and amounts owing
Improved Homeowner Communication
Having access to an online platform not only allows you to easily communicate with owners via email and see a history of messages sent and received, but it also gives you the ability to create distribution groups based on shared characteristics such as pet ownership or location.
This cutting-edge technology even enables you to send texts and voice broadcasts to owners directly from the communication center, streamlining the process of staying in touch and ensuring that important information is shared quickly and effectively.
With the online portal your HOA Board is always on top of the correspondence, helping things run smoothly and preventing any issues before they can occur.
Easy Online Payment Options
In addition to the ability to easily view your account and pay any outstanding balances, the online portal also provides a payment history feature. You can pay online by e-check at no cost, as well as set up one-time or recurring payments.
Owners also have the option to pay by credit card to avoid collections, although a card processing fee will be applied. Are you ready to get started and take advantage of these convenient features?
Comprehensive Financial Support
Choosing to work with a company which specializes in HOA financial support comes with the benefit of knowing that you can leave the most daunting part of the job to the professionals.
Some of the HOA accounting features you should look for are:
Dues reminders to owners
Multiple payment options for owners
Board approval of bills
Fast vendor payments
On time monthly financial reports
Monthly bank account reconciliation
Bank management – transfers, deposits, statements
Budget assistance – worksheets to make it easy or drafting it for you
Processing resale escrow /refinancing paperwork to reduce liability
Provide year-end financial reports for your accountant to file your tax returns
Did you know that Community Financials can handle your delinquent accounts and collections processes? Ask us how!
Premier Accounting Software
We recommend that you refuse to accept anything but the industry best when it comes to the accounting software you use for your HOA or Condo Association financial matters.
From bill approval to a paperless expense and receipt processing system, this software will handle all the Bookkeeping needs of your community. Because we handle all the direct accounting work, you can focus on other pressing community business or enjoy your free time.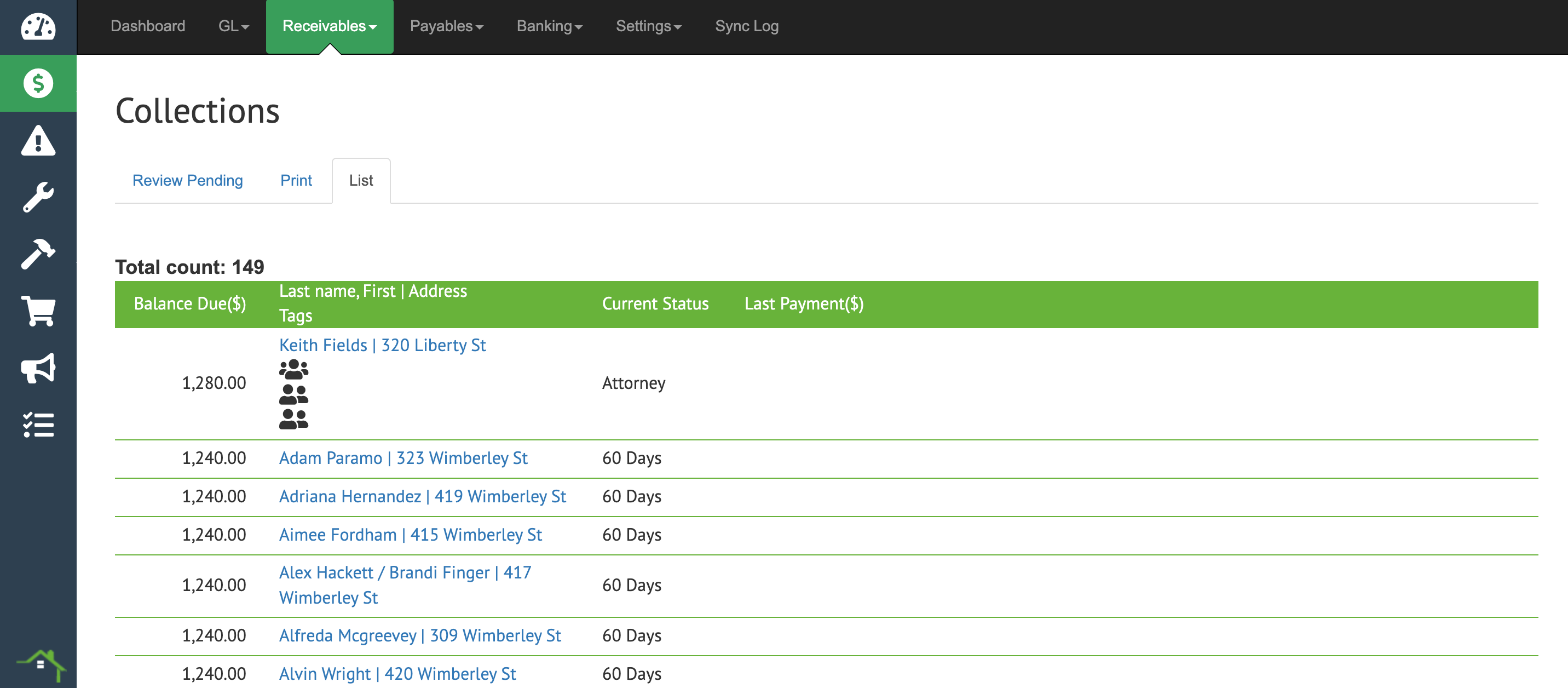 Convenient Smartphone App
A new tool that is proving invaluable to HOA management teams across the Nation is our easy to use Smartphone HOA app.
The reliability of our online portal now available from your phone and on the go – providing even more convenience. Some of the features accessible from the HOA mobile app dashboard include: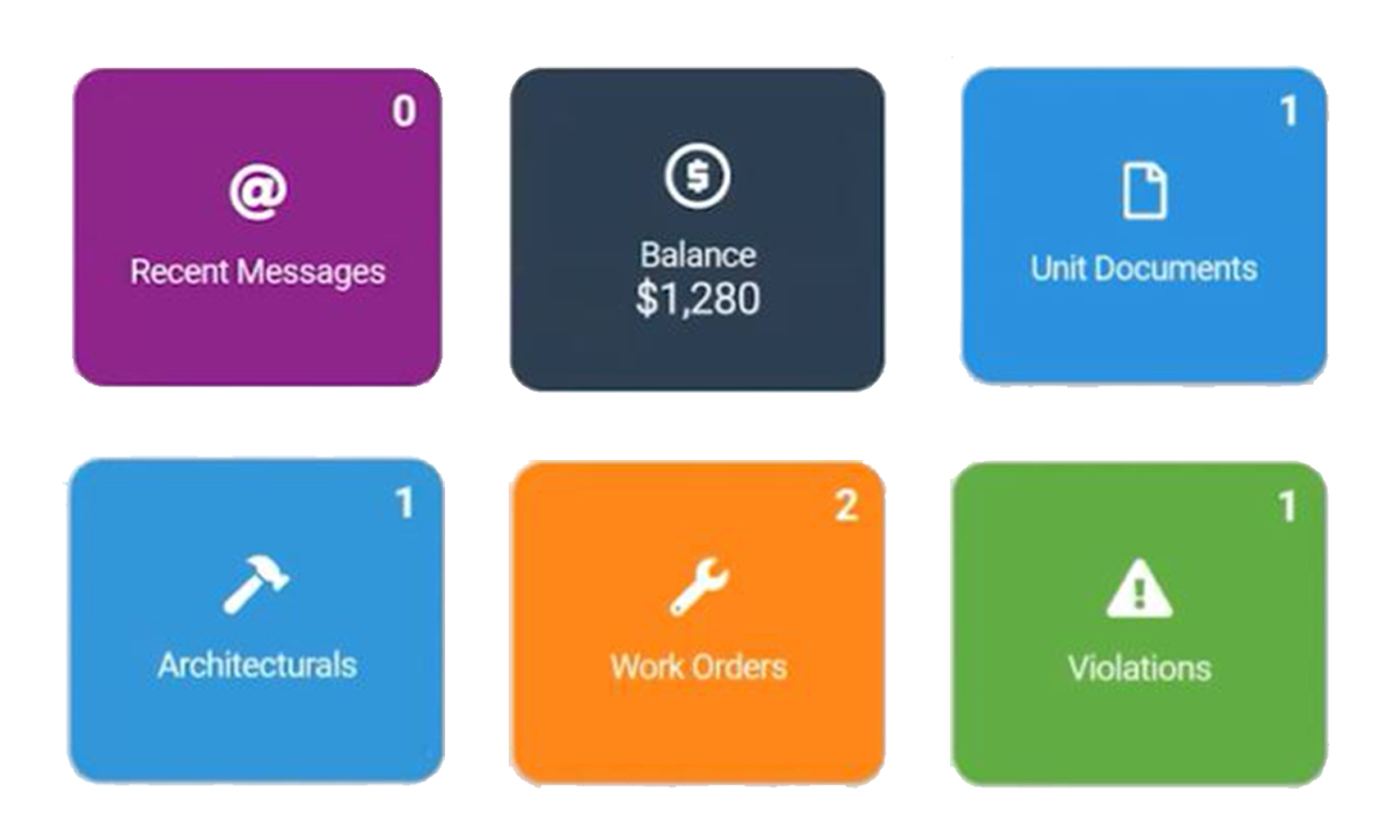 Did you know that you can now conduct a property inspection without cell service with our mobile app's Offline features?
Administrative Task Support
In addition to duties which fall under the HOA accounting umbrella, Community Financials is also proud to provide varying degrees of administrative help for your Board. Depending on the level of involvement you are looking for in the self-managing arrangement, we include or can provide you with:
Resale & Refinance Administration
Email/ Mail Community Letters
Newsletter Prep and Distribution
Software Advanced Training
Board Meeting Attendance
Board Advisory from Sr. Property Managers
…And More!
Task Management
Task management is a tool offered by Community Financials, helping community associations stay organized and on top of tasks that need to be completed. With this tool your Board can create, assign, and track tasks, as well as set deadlines.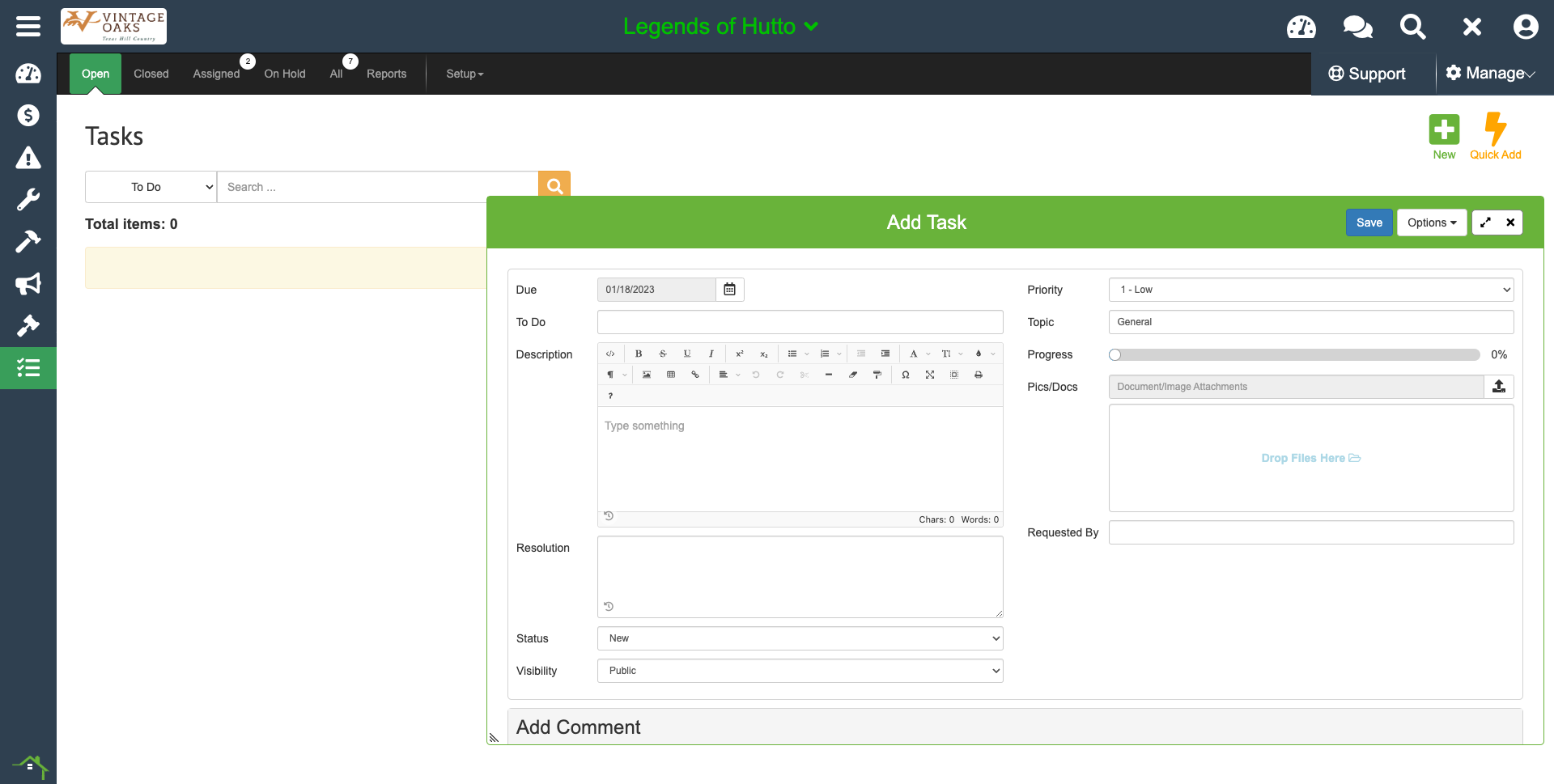 Streamline the Work of Your HOA
It allows for easy collaboration and communication among community members, and provides a central location for tracking task progress. This can help to streamline the work of the community association and ensure that important tasks are completed efficiently, potentially saving time and money.
In addition to helping with organization and communication, the ability for internal task management can also help HOA's and community associations save both time and money.
By keeping track of tasks and ensuring that they are completed efficiently, the tool can help to reduce the need for outside help and other resources. Overall, Task Management is a valuable tool for helping self-manage a community association, and can make the work of running a community more efficient and effective.
Maintenance Management
Community Financials offers comprehensive HOA maintenance management services to help keep your community running smoothly. From coordinating repairs and maintenance to overseeing landscaping and other upkeep, the new software tools ensure that your community looks its best at all times.
Additionally, we understand the importance of keeping costs under control, and our maintenance management services are designed to be budget-friendly while still providing top-notch results. With our help, you can rest easy knowing that your community is in good hands, and your residents will be happy with the upkeep of the property.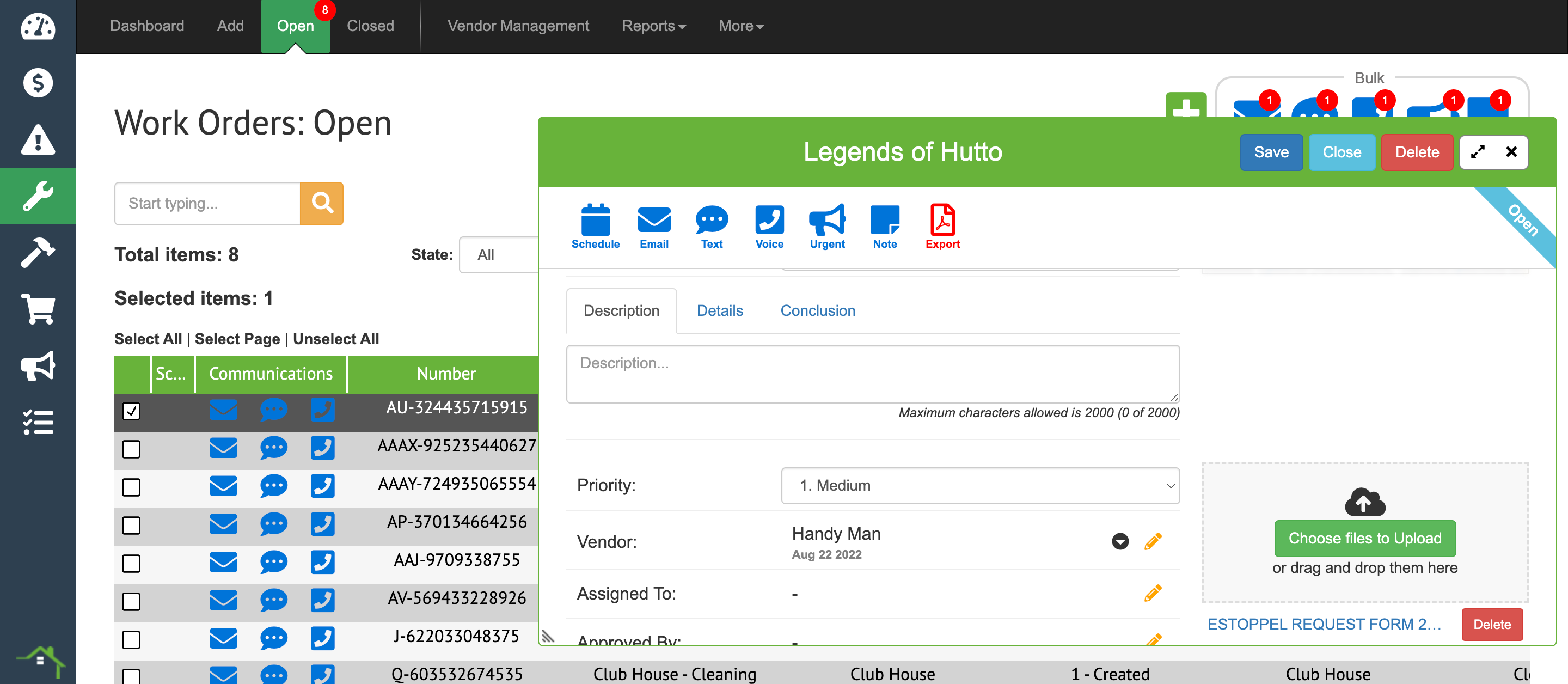 Violations Enforcement Tools
Violations Enforcement Tools offered by Community Financials can provide significant value for community associations. These tools, which can be accessed via mobile devices such as phones and tablets, allow Board members to easily report and track violations within the community.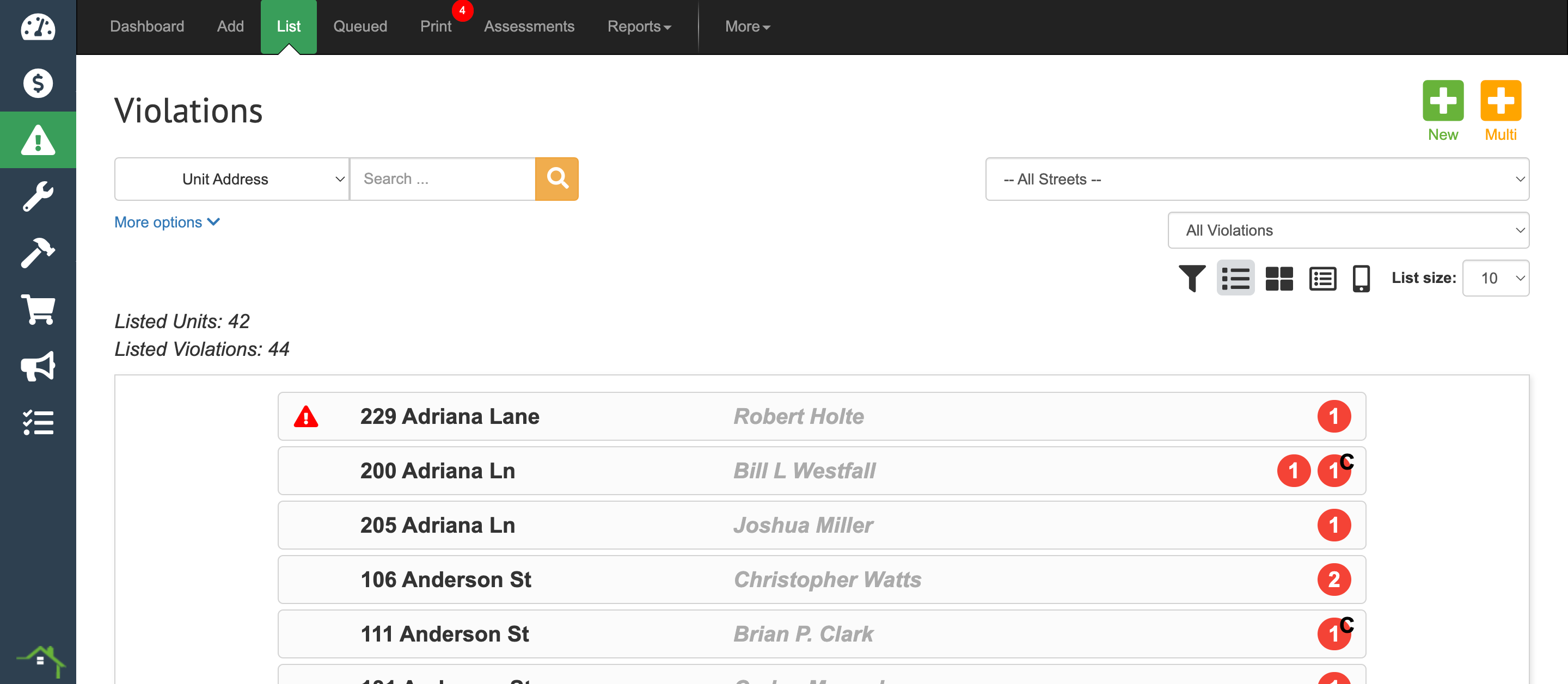 This can be especially useful for identifying and addressing parking violations, property maintenance issues, and other non-compliance with community rules and regulations.
Save Time and Resources
One key benefit of using Violations Enforcement Tools is that they can help to streamline the process of identifying and addressing violations. With virtual maps and mobile access, Board members can quickly and easily report violations and track their status, without the need for lengthy in-person meetings or extensive paperwork.
Additionally, owners will be notified by email and violations will be shown in their portal or smartphone app. They can respond to the violation and upload pictures showing it was resolved as well. This can save time and resources for the community association, and allow for more efficient resolution of violations.
Architectural Review Committee (ARC) Request Management
Architectural Review Committee (ARC) Request Management tools offered by Community Financials can provide significant value for community associations looking to self-manage their Homeowners Association (HOA). These tools allow for the efficient and effective management of requests for approval of home improvement projects within the community.
Keep Homeowners Informed
One key benefit of using ARC Request Management Tools is that they provide a central location for managing requests and any associated documentation. Homeowners can easily submit requests for approval through their portal, and the ARC and Board members can view all relevant documents and vote on approvals from within the Board Portal.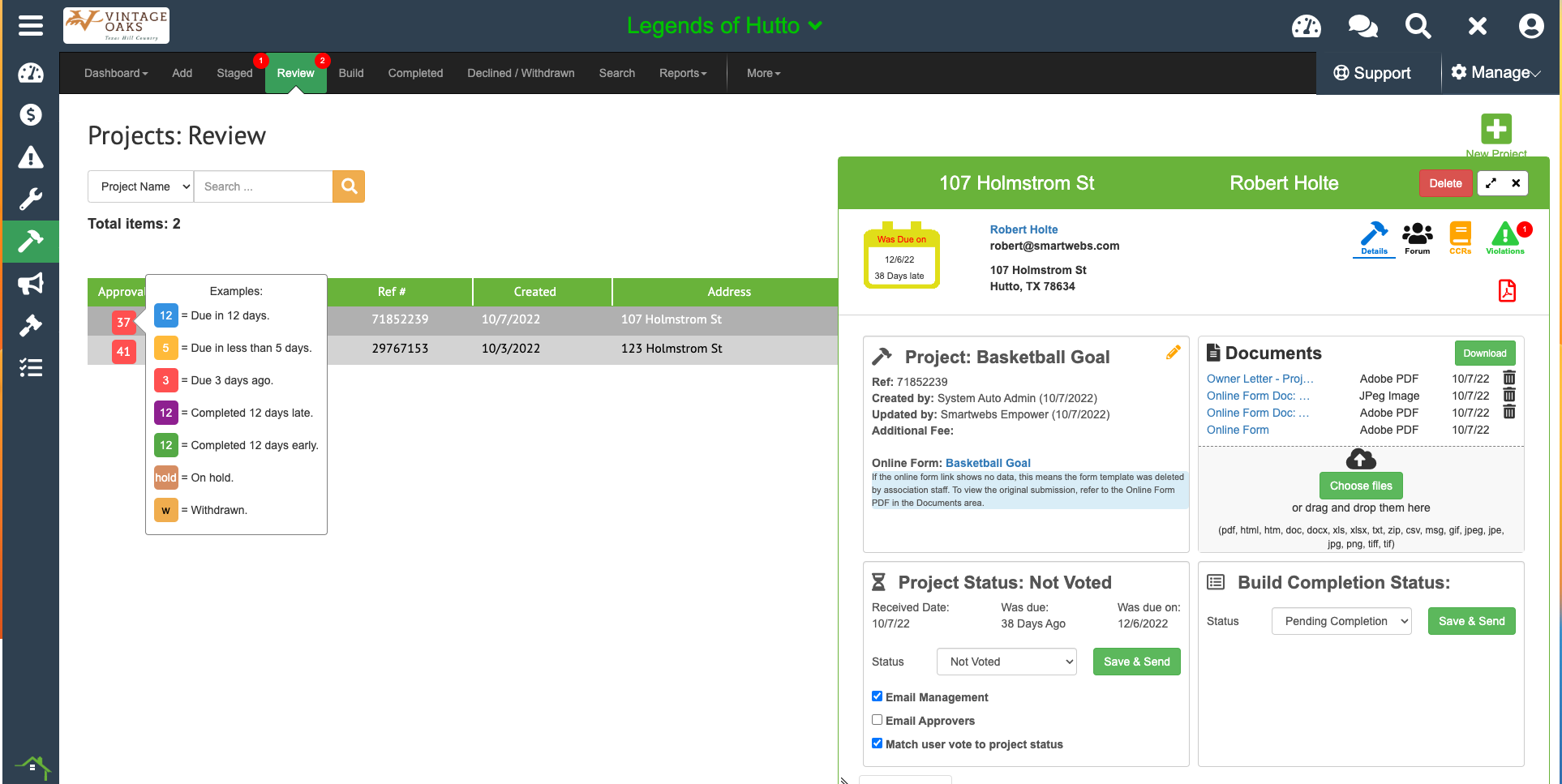 This streamlined process can save time and resources, as all information and communication related to requests is kept in one place. Additionally, the tools allow for easy tracking and reporting of request status, which can help to keep homeowners informed and ensure that projects are moving forward in a timely manner.