A new addition to our Association Greed series we have a current news story to learn from.  Its about a New Jersey & Pennsylvania community association manager accused of stealing one million dollars.
This case of homeowner association / condominium embezzlement was alleged have been committed by a property management company principal. William C. Huyler, III of East Hill Property Management in Chester County PA.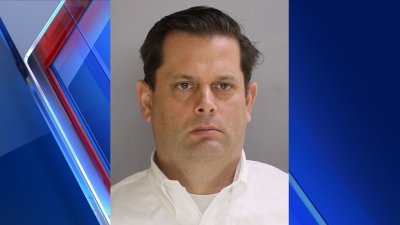 Huyler orchestrated a series of thefts to allegedly take $982,923.64 from Kings Mill at Kings Grant Condominium Association, in New Jersey, and Chester County's Goshen Valley III Condominium Association, according to the Chester County District Attorney's Office.
He's accused of using multiple methods of deception, which included false and misleading email communications with victim association board members and bank representatives, laundering money through multiple bank accounts, making false entries on memo lines of checks, and the production and distribution of forged documents, the DA's Office says.
Huyler allegedly commingled association funds with his company funds and moved those funds from one association to another. The stolen funds were used by Huyler to cover preexisting personal and business cred debt not related to the associations he stole from, according to the DA's Office.
In an attempt to cover up the thefts, Huyler stole from an account owned by Crooked Lane Crossing, in Montgomery County, to reimburse a large portion of the money he stole from Kings Mill, the DA's Office alleges.
"This defendant betrayed the trust of these victims for his own financial benefit," said First Assistant District Attorney Michael Noone. "This is another reminder for businesses to be vigilant and make sure the necessary financial safe guards are in place."
Huyler faces the following charges: theft by unlawful taking, theft by deception, theft by failure to make required disposition, receiving stolen property, dealing in proceeds of unlawful activities, knowledge that property is proceeds of illegal act, forgery and tampering with records or identification, court documents show.  Huyler was released on $250,000 unsecured bail after signing an contract and agreeing to appear in court at his preliminary hearing on December 9, 2019.
To prevent this theft from happening the community should have taken the following precautions:  1) get bank statements with your financial reports (these are often missing when you read that association documents were forged); 2) better still get viewing access to association bank accounts online then boards would have spotted missing money or better yet prevented this from happening since not an easy target); 3) receive financial reports monthly and make sure they include a bank reconciliation report that proves the money in the bank reflects what is on your reports (this report is often missing when you read about forged financial reports); 4) you can use a 3rd party invoice payment processing company like Avidxchange / Strongroom (this could have prevented the management company from forging checks and making payments without the board seeing and approving them in the system).
All of the recommended procedures and systems are best practices and are included in Community Financials' monthly accounting and bookkeeping services.
If you want to read more case studies on Homeowner Association (HOA) and Condominium Community Theft and embezzlement you can read our blog series on Association Greed where we have reviewed over 20 cases.  Here is one post about 3 cases in the state of Virginia involving two board Treasurers and an Management Company.
October 2020 Update:  Now he is accused of stealing over $3 million dollars.  He allegedly used Adobe to doctor the bank statements.  A few of the associations stolen from had audits done. However, the auditing companies did not send out bank confirmations (to confirm the account balances).  This is the most important thing as the only thing at risk was the cash in the accounts.
Credit: Fox News and if you want to read the complete story go here.