In our continuing education class "Financial Best Practices for Homeowner Associations and Condo Communities" we recommend managers and board members close old bank accounts.  In this post we are going to discuss why you should close your old HOA and condo bank accounts.
Reason #1 – More Work
More bank accounts means more accounts to reconcile.  Bank reconciliations will cost a volunteer board member more time to perform and potentially more money for a financial management company to do them.  Closing additional accounts will save all board members from having to review the reconciliation reports each month as well.
Reason #2 – Potential Risk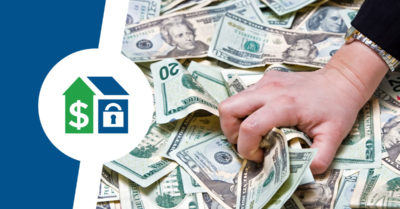 Accounts you are not using and monitoring could be used for fraud.  An ex-employee, an ex-board member or former manager could have had a bank card or checkbook and come on hard times.  Also as you know from reading our blogs on embezzlement case studies that bank reconciliations prevent fraud so do them for every bank account, even on accounts that you don't think have much activity.  If you have additional accounts and you are not keeping track of them and reconciling them on a monthly basis you leave yourself open to an unfortunate surprise.
Reason #3 – Frustration
If a board member who was a signor on the bank's account and signature card moves away or worse dies you will have a very, very hard time closing the account and accessing funds.  I know several associations that faced this issue.  In each case it was a long and frustrating process for the board to gain access and control over the account and funds.  It took one association a full year of emails, letters, phone calls and bank visits to gain access to an account with over $100,000.  They could have used the money sooner and done without the extra work and frustration (it's hard enough being a volunteer board member).
We hope these three reasons give you something to think about.  I encourage you to talk about it at your next board meeting and take action to close your old HOA and Condo bank accounts.
.