In our series of blog posts titled: "Association Greed – Board Members, Managers & Missing Money" we highlight wrongdoing by community association managers and board members.  In this installment: Community Embezzlement Case Studies – Florida Boards & Employees – we go over the facts of the crime and how you can prevent it at your community.
The following cases are examples of what can happen when a condo board does not have a specialist condo bookkeeper help with the financial management which can result in one of its own officers or an onsite employee abusing his or her responsibilities.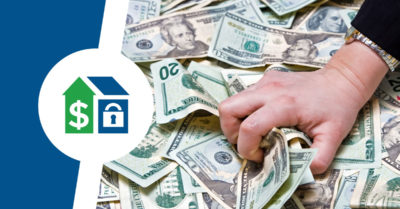 Tamarac Condo President Theft Results in Five-Year Sentence
The temptation of embezzling nearly $200,000 from a Tamarac homeowners association was too much for the former president to ignore.
It was discovered that inattentive financial record processing was a major reason for the loss of the funds during a period running from February 2010 to February 2014, according to the Broward County Sheriff's Office.
Arthur Collier, a former president of the Mainlands Seven Homeowners Association, said Michelle Changar-Coe, also a former president of the association, was responsible for paying the bills, and the treasurer and vice president failed to sign off on the checks.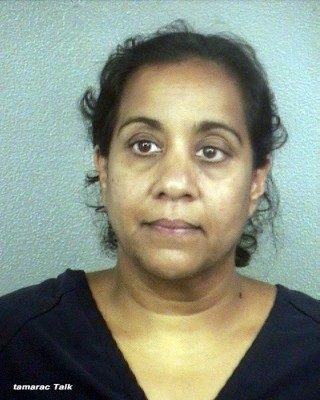 Collier conducted a financial audit in May of 2012 and discovered that association checks appeared to be forged with his signature, and he notified the sheriff's office. He also told the sheriff's office that he did not sign a check for $20,475.35 made out to "Michel Chandar" and dated May, 2, 2011.
In another matter, the sheriff's office said Changar-Coe informed the association that it had to pay $61,800 for a "city liaison," with monthly checks made out to "Michelle A. Charger." A suspicious resident spoke with the Tamarac city clerk and learned that the city liaison position did not exist.
A theft of association funds totaling $178,971.85 was later discovered when the association's check ledger for its operating account at Banco Popular was examined. A total of 85 checks were written to two fraudulent identities – "Michel Chandar" and "Michelle Charger."
Changar-Coe, who was president of the association from January 2009 to December 2013, said she embezzled the money because she was the mother of two children and pregnant when her husband lost his job due to an injury.
According to court records, in a separate incident Changar-Coe pleaded guilty to charges of grand theft and uttering a forged instrument in 1997, but a judgment resulted in no conviction on her criminal record. She was given three years' probation and ordered to pay about $4,500 in restitution.
Changar-Coe was arrested in August 2014 in connection with the Mainlands Seven matter and charged with grand theft in the first degree and four counts of fraud/impersonation.
She was sentenced in August 2016 to five years in prison followed by 15 years of probation and also ordered to pay $192,416 in restitution. [The Tamarac Talk and The Sun-Sentinel provided information for this blog item].
How to prevent at your community: The Sheriff's office stated that inattentive financial record processing was a major reason for the theft.  First the board must receive financial reports – preferably monthly.  Those reports should include a bank reconciliation report and copies of the bank statements. This will ensure that what is in the bank is reflected accurately in the reports you are getting.  Second the board needs to review the financial reports and bank statements.  Even if you trust a board member it is part of your fiduciary duty to review the reports, look for discrepancies and ask questions.  The next way to prevent this crime is to have more than 1 person approving checks.  The best way to do this is to use an online system that allows 2 board members to approve bills and then a third party makes payments.  This way no one board member is using the checkbook irresponsibly.
Despite ill Health, Palm Beach Gardens Treasurer Sentenced
Sometimes desperation can cause someone to take drastic steps to commit a crime, such as embezzling nearly $58,000 from a homeowners association which entrusted the individual with managing its funds.
When the treasurer of the Royal Point Manor East Condominium Association in Palm Beach Gardens fell ill from a stroke in May of 2015, members decided to give her a helping hand and soon learned that she instead had not been paying maintenance fees.
Then-treasurer Martha Susan Coppock-Hughes of Palm Beach Gardens told a former president of the HOA that she failed to pay maintenance fees for 10 years because of "all the work she was doing", according to Palm Beach Gardens police, and an investigation by condominium association members revealed that much maintenance work had not been completed.
While Coppock-Hughes was recuperating, two association board officers added their names to their HOA's bank account to collect maintenance fees and found that checks had been written to a dance clothing store owned by Coppock-Hughes, according to police.
After promising to deliver her treasury and association records, Coppock-Hughes instead resigned from her post, blaming health reasons.
In their investigation, police said they examined the HOA records and discovered 62 suspicious checks totaling $57, 402.22 that had been cashed by Coppock-Hughes or went to her store.
She was arrested on fraud and grand theft charges in January 2016, and in August of 2016 was sentenced to nine years of community supervision. [The Sun Sentinel provided information for this blog item].
How to prevent at your community: First, make sure to review your aged delinquency report monthly to see if any unit owners or board members are not paying the monthly assessments.  Second, get copies of the bank statements or for super transparency use a bank that gives all board members the ability to view the bank account online this would have shown the suspicious checks and lower than expected balances.
Mortgage Problems Lead to Sentencing of Treasurer
A former treasurer of a Boynton Beach homeowners association was struggling to pay the mortgage on his house in the complex and saw his position as a way to fix his problem.
In May 2015, the president of the Quail Run Association notified Boynton Beach police about a discrepancy in association bank accounts, including the cashing of 12 checks by former treasurer Norman Glavas between February 2013 and October 2014. There were no records listing for what the funds were used.
The police investigation revealed that Glavas wrote checks totaling $51,542.59 to himself and that he told the association president that he deserved to be compensated for his work. Board members serve as volunteers.
After telling the association president that he would repay what he had stolen and write a letter admitting that he had stolen the money. But after later telling he wouldn't write the letter and couldn't pay the money back, she called police.
Glavas, who was first arrested in May 2016 on charges of organized fraud, money laundering and grand theft, deposited 16 checks in three different bank accounts, police said.
In June 2017, Glavas pleaded guilty to one charge of grand theft over $20,000. He was sentenced to 10 months in jail and 70 months of probation and ordered to repay $48,179.26 in restitution to the Quail Run Homeowner Association. The court ordered Glavas to make monthly payments of $300 payments after he finishes his jail sentence. He also was ordered to remain employed until the restitution is completed.
In a plea agreement, Glavas was ordered to return $31,000 to the association in a lump sum through a trust administered by his attorney. [The Palm Beach Post and Sun Sentinel provided information for this blog item].
How to prevent at your community: First get access for the board to view the bank account online. If the board had this access they would have spotted suspicious activity like the checks made out to the Treasurer. The next way to prevent this crime is to have more than 1 person approving checks.  The best way to do this is to use an online system that allows 2 board members to approve bills and then a third party makes payments.  This way no one board member is using the checkbook irresponsibly.
Association Onsite Employee Charged in $95,000 Theft
The need to acquire luxury items appears to be the reason why nearly $95,000 was embezzled from a West Palm Beach homeowners association, according to local police.
The theft was uncovered in April 2014 when the property manager of Cypress Lakes examined the association's credit card bills and found that about $10,700 in personal purchases had been made between November 2013 and March 2014, according to a police affidavit.
Missing cash deposits made by homeowners and questionable use of association credit cards, indicated more losses from the association, according to police, who arrested association bookkeeper Kristine K. Moore of West Palm Beach in connection with the theft.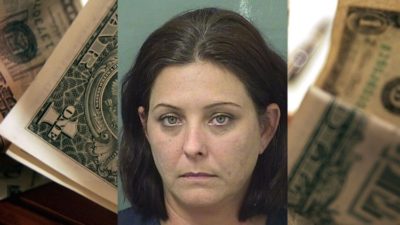 The police investigation revealed thousands of dollars in illicit credit card purchases from retailers in the region.
Moore worked for nearly six years at the 1,000-home complex, which serves 55-year-olds and older, and earned about $44,000 per year, according to police, who said she used the money for personal expenses dating back to 2011.
Police reported that she left her position on March 26, 2014 while the property manager was on the telephone with an accountant discussing problems in the association bank records.
Police charged Moore in December 2017 with larceny and fraud. [The Palm Beach Post provided information for this blog item].
How to prevent at your community: Limit the number of debit cards and credit cards in circulation at your association as it can lead to problems cited above. Talk to your bank and find out if you have any ATM/debit/credit cards in circulation, then add that 2 board members must approve the creation of one in the future.  Also if your association has a credit card get the credit card statement with your monthly financial reports or have them reviewed by a board member prior to payment.  Next, do not allow (or limit) cash payments of assessments at your association.  A best practice is to provide a bank lock-box where all checks paid go directly to the bank as well as online payments which all end up in the association's bank account.  Adding to this the bank transaction data should get uploaded into the accounting software to further prevent any tampering.
As always, the best way to learn these lessons is from another board's mistakes.  We hope these three case studies motivate you to take the outlined preventative steps to save your association money and a lot of grief.