More and more Homeowner Associations and Condo Communities are looking for easier online ways to handle elections.  Not only is this more convent for busy homeowners it is also needed these days with social distancing compliance.  Of course the best part is its easier for the board to administer and cheaper than paper based solutions.  So the question: is electronic voting for your HOA or Condo allowed in your state?
Strangely enough some States do not permit electronic voting.  So to answer the question of where this is permitted we're sharing this handy map below (as of 6/2020).  The green states are places where electronic voting is permitted.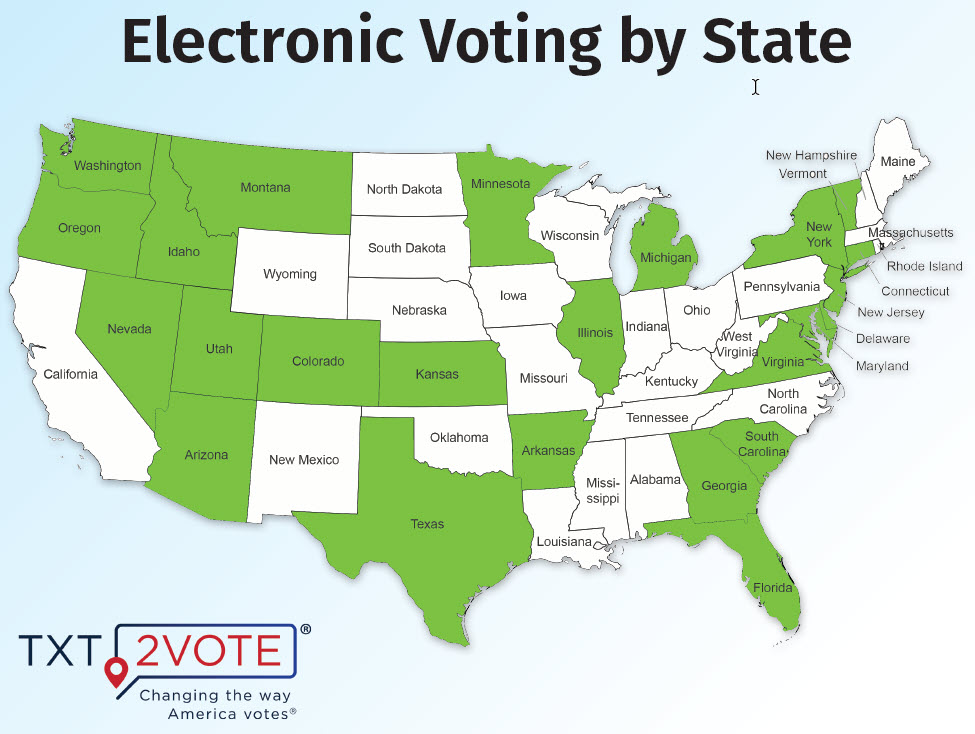 Pending any limitations in the governing documents, the states allow for electronic voting.  You'll want review with their legal counsel to see if it also works with your Homeowner Association or Condo community governing documents.
Here is a great solution electronic voting that uses smart phones and voting by text messaging.
Here is a blog post that discusses competing electronic election services and their pros and cons.
Community Financials strives to make the financial and administrative functions of operating a community stress-free.