Join our 11/4 Webinar on How to Read Financial Reports
If you are not used to looking at financial reports they can seem confusing.  If you have limited time as a volunteer or are a busy manager what reports should you review before your meeting and what do all the numbers mean?.
Join us to help remove the stress that comes with looking through pages and pages of numbers.
Join me for an in-depth presentation and Q&A with two of our Associates:
Taunia Wilson – Board Advisor at Community Financials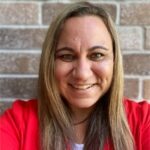 Jennifer Morgan – Sr. Client Manager /Sr. Accountant at Community Financials
You Will Learn:
What each report shows you
What to look for to find items that should flag you to have a discussion at your meeting
If some numbers stick out what you should do about them
If you have limited time what are the best 4 reports to look at
And we'll have a Q&A to answer as many of your questions as time allows
Please come with your financial report questions.
We look forward to sharing our expertise to help you answer homeowner questions and better operate your community.