The most commonly known types of community associations are Homeowner's Associations (HOAs) and Condominium Owners Associations (COAs). But those major classifications are only the tip of the iceberg when it comes to other names and types of associations. Community Financials offers financial management for many other types of common associations. Here are a few more of our favorites: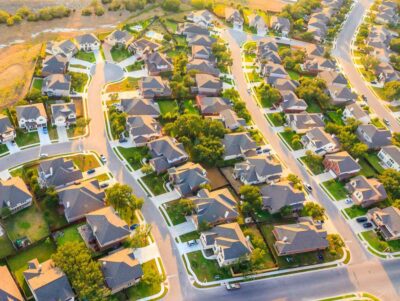 CID – Common Interest Development. Owners have shared access and usage of common property, amenities, and facilities. The CID is self-governed by a HOA. There are fees for common property shared amongst owners. Regulations, dues, and guidelines for a CID are contained in a legally binding Covenants, Codes, and Restrictions (CC&Rs) document, filed at the county recorder's office. A broad spectrum of development types can be CIDs. Some commercial and mixed-use developments are CIDs. The residential community types that are considered CIDs include Planned Unit Developments (AKA PUDs), condominium complexes, townhouses, retirement communities, and golf communities.
POA – Property Owners Association. These association can encompass several other types
A property owners association is an organization charged with governing a specific tract of buildings or properties. Those might be single-family homes, condos, townhouses, or even commercial buildings and businesses. Often, it's a combination of these property types.
POAs come in many sizes. They might encompass an entire city, town, or county, as well as the buildings within those boundaries, or they might be smaller-scale, governing just one golf course or planned community, a townhouse or condominium complex, or a downtown or historic district. Sometimes, POAs actually have several HOAs under their purview.
PUD – Planned Unit Development. PUDs are governed by a Home Owners Association (HOA) with mandatory membership for all owners. Unit owners share access to common spaces and amenities that are not owned by individual homeowners but by the HOA. Individual owners in a PUD own their own lot as well as the structure, but no fraction of the amenities. While condo developments can be PUDs, they often are not. This is because condominium ownership generally tends to only cover the structure, whereas PUD ownership is usually of an entire lot. Typical condominium ownership also grants the owner a percentage of ownership of the common spaces, whereas an owner in a PUD would not own any interest in the common spaces.
MPC – Master Planned Community. A master-planned community is a large, planned residential neighborhood. In contrast to most residential developments, MPCs are often self-contained small cities, with commercial properties and extensive recreational, educational, and other amenities. It's not uncommon for an MPC to be 10,000 acres or greater in size. They often feature recreational amenities such as golf courses, pools, walking trails, and lakes and can even have their own school systems, shopping and business districts, and other components you might expect to find in a typical suburban town.
Regardless of what type of community association you own, manage, or live in, Community Financials is ready to handle your financial management needs. Get in touch today to discuss what we can do for your community association, no matter what type it is.