We are happy to introduce you to two AWESOME resources for your Community!  Besides the INCREDIBLE team we have working on monthly collections, bill payment and financial reporting we have added additional expertise to help your Board operate your community more effectively.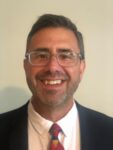 Mark Cantey, CPA
Have a tough accounting question?  Is your community's accounting complex?  Meet our resident Accounting Technical Expert Mark Cantey, CPA.  Mark was the founder and owner of a CPA firm that specialized in Community Association accounting for over 26 years in Illinois.
Mark provides guidance and instruction to our team and our clients.  Some items he can discuss with Boards are:
Answer Financial Report Formatting Questions
Accounting for Capital Improvement Loans
Audit Types
FDIC Limit Tools
Cost Centers
Taunia Wilson – Board Advisor
Looking for additional guidance to help you self-manage?  Meet our resident Board Advisor Taunia.  In her prior job, she was the Trainer and Supervisor of 13 Managers for a large community management company in AZ.
Taunia Reviews, Discusses & Provide Recommendations to our clients on:
Policies
Rules & Regulations
Parking Issues
Other Operational Items
Half-day or full-day training is included in some of our service levels and additional consulting is available a 'la carte.
Feel free to reach out to set up an introduction.