Most duties and challenges that Board Members face in running their Homeowners Association are similar in nature.  Whether you are running a small condominium or a larger property owners association (POA) many of the work themes are the same.  Since one of our company's core values includes education, we are happy to announce the launch of our Online Learning Academy for HOA and Condo Board Members we call the Successful HOA.
The Successful HOA will offer statistics, articles, step-by-step guides, and videos to educate you the Board Member to help you successfully manage your Homeowners Association (HOA), Property Owners Association (POA), or Condominium Community.
The Online Academy will be included in Community Financials' service to our customers.  We also use this to platform to train our staff to deliver great service.  Later this year we will open this resource up to Boards who are not customers.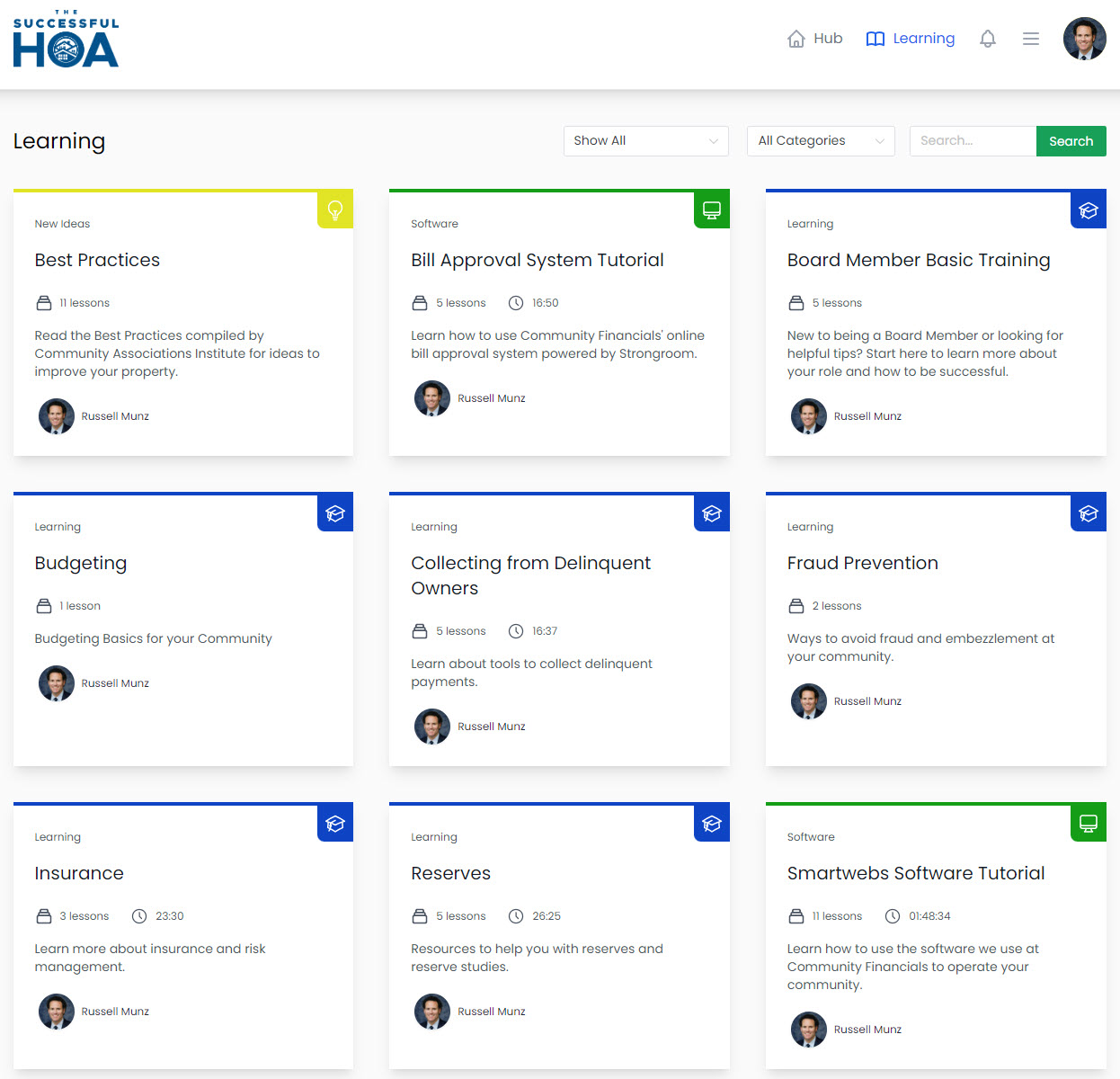 Covered Topics Include:
Board training
Best practices
Reading financial reports
Reserves
How to use our software systems
And more – (Keep logging in as we are continuing to add new information)
The education will help you and your current Board and then also be a resource for new volunteers who join the Board in the future.
If you don't have access yet you can reach out to your Community Financials Client Manager.
We hope that this online educational resource will help your Board run a Successful HOA.