Many Homeowner Association and Condominium Boards make the mistake of equating doing their bookkeeping by themselves or picking a low-cost bookkeeper with saving money. What if I told you that using an HOA and condominium specialized third-party accounting and bookkeeping firm actually pays for itself? I'm guessing you'd want to learn more. Here's the proof!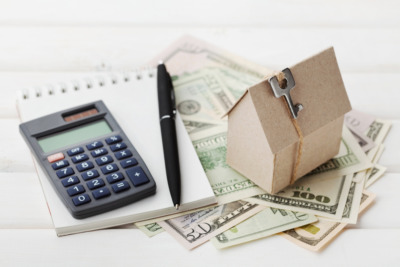 First, ask yourself the following questions:
How much did you spend on late charges because bills were not paid on time?
How much do vendors charge you extra since they know you are a late payer?
Are you charging late fees for late paying homeowners?
Are you following up with delinquent payers and chasing down money with an effective process?
How much are you writing off in uncollected delinquent owner charges because your collections process was too late?
Our online bill payment approval system puts you in control of your costs. No more waiting to get a financial report to review what has and hasn't been paid. This allows the Board to control costs as they occur and as they are paid. This can help spot a problem when expenses spike like a leaky water pipe that goes unnoticed.  It also prevents unwanted payments to vendors who haven't completed work and avoids inaccuracies when processing payments. Additionally, we process payments daily! Not weekly, every other week, or monthly. This reduces the likelihood of late payments. How much did you spend on late fees last year?
With Community Financials, you get a mix of real-time financial information and on-time monthly financial reporting. No more waiting for several months for financial reports. You get up-to-date information using online tools as well as quick responses to accounting questions from our staff.  This empowers you to better operate your community and stay on budget.  With our report that shows actual costs versus budgeted costs and any variance, you can make changes early enough to impact your budget year.
Community Financials can actually help reduce the number of late-paying owners and the delinquent balances they owe!  First, we let owners pay by check, online, or with a credit card, more ways to pay equals more money collected.  Then we can use coupon books or send out billing statements to owners reminding them to pay.  We systematically add late fees, which many communities neglect to bill for and collect, and we send out late payment reminder letters.  Further, you can make sure you are following state law by applying those recovered funds to the correct accounts, avoiding the risk of miscalculations, misapplied payments, and more. Additionally, we allow owners to set up a payment plan or report delinquent owners to credit-reporting agencies which have a significant impact on reducing delinquencies in a community.  Having owners that actually pay versus owing the community has a huge impact on cash flow.
Do you pay an attorney to handle simple collection matters? The low cost of doing business with Community Financials can be offset entirely by the savings from your current collection process – see how much you pay your attorney for collection work. Paying hourly for a collection attorney is not always effective, in most cases the entire collection amount is wiped out by the attorney's fee. The Community Financials Easy Collect Program, powered by Axela Technologies, costs the association only the collected late fees and interest. If our collection partner doesn't collect, the community doesn't get charged! Try and get that type of arrangement from an attorney!
There are significant time savings available to the Board.  Do you experience unanswered questions and having to spend time chasing down information?  Also, since the financial reports are on time and much of the information is accessed in real-time there are no "surprises" at Board meetings. The Treasurer isn't overburdened with searching for information "at the last minute" so the rest of the Board can be informed.  How much is your time worth?
Licensed and insured professionals keep the association's records. This reduces risk to the Board and keeps the Board out of potential trouble if the records are kept incorrectly.  Our team keeps current on requirements and regulations. Imagine the risk if resale and escrow paperwork are mishandled causing a sale to fall apart and a lawsuit follows. Having an independent third party with their own fidelity bonding provides additional security.  The "peace of mind" for Board members and the association that comes from using Community Financials is priceless.
Do you see how an HOA and condominium specialized third-party accounting and bookkeeping firm can help you put together a sound financial management program? Do you see how this program will pay for itself in time, effort, and cash savings? Do you understand why expert Financial Management Services for your HOA or Condo pays for itself?  Talk to Community Financials today. Put our tools to work for you and start reaping the rewards of sound financial management.