One of the software programs we use at Community Financials is TOPS.  TOPS is the largest software company in the HOA & condo industry as measured by the number of management companies using it.  It has 5 times as many clients as the next largest competitor Caliber which we also use.  Community Financials visit with TOPS Software in June 2019 at their Headquarters in Clearwater, Florida was productive.
I met with Alexander Patterson, Client Services Specialist at the TOPS Office.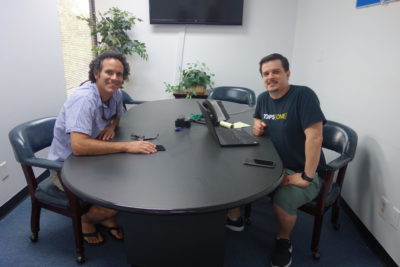 Alexander helped us transition a TOPS PRO client to TOPS ONE recently.  We spoke with Community Financials Associates by phone to update open service requests and worked to close out several others.
I also had a lunch meeting with David Cox, Director of Sales and Kris Beauchamp, Partner Channel Manager.  It's always good to hear from senior executives what new software features are in the works as well as timing of improvements.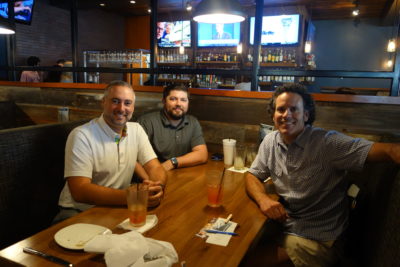 Kris helped us get our clients into an early release of an upgrade that allowed owners to see two years of account charge and payment histories from TOPS PRO in TOPS ONE's Owner's Portal – thank you!
I was also able to share what was working and where improvements could be made to improve our client's experience with TOPS ONE software.
Business at its core is about relationships with people.  By visiting with the staff of one of our main vendors I have an even better relationship with key staff.  These relationships will help answer client questions and help us use the software to the best of its capabilities which also enhances our client's experience of working with Community Financials.