Community Financials works with a few banks that specialize in HOAs and Condominiums, one of those banks is Truist.  Truist is the bank created from the merger of BB&T and SunTrust and created a large banking footprint in the southeast and mid-Atlantic states.  Community Financials met up with BB&T now Truist Association Services to look for ways to improve our mutual client's experience.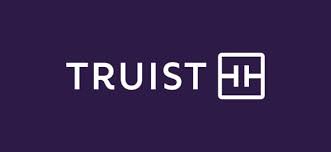 On Friday, March 11th, 2022 I meet up with two members of Truist's Association Services Team: Denine Barham, Sr. Vice President and Relationship Market Manager, and Tavarious Butts, Vice President, and Relationship Manager. Here are a few of the highlights from our meeting:
Paperwork – New streamlined system to sign account paperwork and signature cards.  If all board members have online access they can sign electronically by email and a 2nd-factor authentication by cell phone.  This dramatically speeds up their paper-based "wet signature" process that had to be mailed back to the bank.
Credit Cards – Truist provides an easy-to-use portal for our company to administer credit cards.  This allows our staff to change board members and increase or decrease credit limits. Additionally, Truist can mail cards directly to the board member rather than to our office to speed up the process.
Improved Software Integration – Over the next two months there will be enhanced integration between how the bank's systems "talk" to our accounting software (Caliber and Tops).  The benefit is fewer places to log in for information so our staff can see banking information directly in the software.  This can reduce the chance of errors and save time.
Auditor Access to Bank Accounts – We can provide view-only access to auditors for a community's bank accounts.  By using a software "soft" token the auditor can log in to Truist.  This makes the process more efficient and can save the association money.
We look forward to continuing to improve our working relationship to make banking even more convenient for our clients.