In our series of blog posts titled: "Association Greed – Board Members, Managers & Missing Money" we highlight wrongdoing by community association managers and board members.  In this installment: Community Embezzlement Case Studies – Arizona – we go over the facts of the crime and how you can prevent it at your community.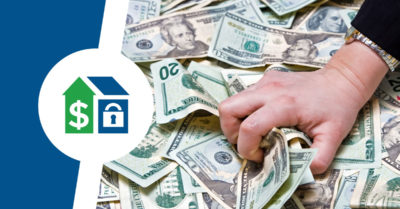 The following cases are examples of what can happen when a condo board chooses the wrong management firm or when it does not have a specialist condo bookkeeper help with the financial management which can result in one of its own officers abusing his or her responsibilities.
Former Shadow Hills Manager Pays $125,000 in Victim Retribution
It didn't take long for law authorities in Indio to track down the culprit in a $110,000 financial discrepancy that appeared in the Sun City Shadow Hills home owners association bank accounts after it was discovered in 2017.

In August 2017, employees of Associa, manager of the Shadow Hills HOA, informed board members of the complex they notified Indio police which started an investigation in October 2017.
The investigation eventually led to the arrest on Dec. 6, 2017 of Ceasar Larrach, former general manager of the retirement community in Indio. He pleaded not guilty to stealing the $110,000 during a court hearing on Jan. 31, but on June 4 went to the front gate of the community and gave a cashier's check for $125,000 to two staff members for victim restitution.
Larrach, who worked at Sun City/Shadow Hills from September 2014 into the summer of 2017, filed fraudulent invoices, writing checks to himself and forging receipts, said Indio police.
Sun City Shadow Hills is a 3,450-home development for people ages 55 and over, known for its golf courses, fitness facilities and clubs. The complex has more than 6,000 residents, and it has a volunteer board of directors that runs its homeowners association, a nonprofit organization that residents join when they buy property in the community.
The complex's day-to-day operations are conducted by Associa, a for-profit management company that oversees 9,000 properties in North America.
When Associa told the board that its audit called into question $110,000, it said that it terminated an employee in connection with the discrepancy.
Residents fund infrastructure and activity with their HOA assessment, a monthly charge of $255 per house that equates to a budget of $10.5 million. Associa has the job of managing those funds, as well as outings.
Financial documents included in the complex's monthly magazine shows that Sun City Shadow Hills was $425,000 in the black for the first seven months of 2017, though its golf course and restaurants lost money– about $592,000 combined.
The company, through affiliate Desert Resort Management, also manages complexes like Sagewood condominiums in Palm Springs and the Outdoor Resort RV community in Indio.
"Our staff discovered financial discrepancies caused by a former employee at the community," said Associa spokesman Andrew S. Fortin. "This matter was reported to the board of directors. We continue to cooperate with the board and the authorities in the investigation to help ensure this is prosecuted to the fullest extent of the law."
In May 2018, Larrach pleaded guilty to three counts of grand theft, including an enhancement for fraud and embezzlement. In addition to being ordered to pay $125,000 restitution, Larrach was sentenced to 36 months of probation and 120 days custody with electronic monitoring.
In 2003, developer Del Webb started construction on the 700 acres that would become Sun City Shadow Hills. The first houses opened the following year.  [we credit the the Desert Sun for this story]
How to prevent at your community: To prevent fraudulent invoices the best system is an online bill approval system.  The property manager has to review the bill, then 1 or 2 board members.  This will catch any bills that look suspicious for say a vendor that isn't recognized.  Without all these parties approving bills then checks don't get issued.  Next, if using paper checks, keep the checks for the association (or check stock if printing checks) locked up so people don't have access to forge checks.  Next, review bank statements monthly with your financial reports.  Between the bank statements, the comparative income and expense report that shows variances from your budget and the bank reconciliation report you should spot any discrepancies.
HOA Treasurer Admits to Stealing $180,000
Two officers of a Pina County condominium complex figured something was amiss when they visited a Chase Bank branch, after in response to a complaint by a resident of the community about the treasurer of the community.
After examining three years of bank records, Bill Copeland the incoming president of the Canoa Seca Estates II, and past president Carl Schuster discovered that $180,000 was missing from the association's accounts.
When they considered possible suspects someone quickly came to mind.  Copeland said he and Schuster confronted Treasurer Wendell Odean Byram, who admitted to taking the money for his business.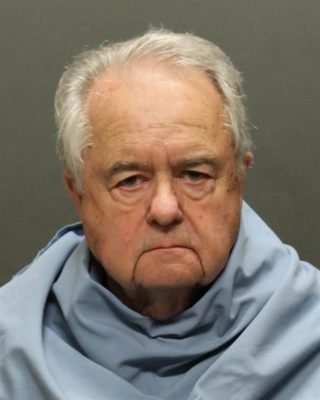 Accompanied by Copeland and Schuster, Byram walked into the Green Valley substation of the Pima County Sheriff's Department in April of 2017 and said he was guilty of stealing $180,000 from the homeowners association, according to a Pima County police spokesman.
"He (Byram) offered to pay us back over time, but how good is his word?" Copeland said in April of 2017.
Byram kept two sets of books and used a book with false information to give reports to the HOA board, according to police, and between January 2011 and April 2017 he took $235,267 to keep his failing business afloat.  Court documents said he paid back $31,750.
"He gave very good financial reports at our meetings and we had no reason to doubt him," Copeland said. "We're probably like most HOAs, we just relied on our treasurer's paperwork."
The HOA's insurance company has been contacted and there is a chance some of the loss would be covered, Copeland said.
In May, Byram was sentenced in Pima County Superior Court to seven years of probation and six months in jail for stealing more than $203,000. He pleaded guilty to one count of theft and had faced up to 12 ½ years in prison.  He was ordered to pay more than $203,000 in restitution to Canoa Seca Estates II insurer State Farm Insurance and the HOA. [we credit the Green Valley News for this story]
How to prevent at your community: This Treasurer created 2 sets of books to fool the board and cover his tracks.  Only 1 set of books (the real one) will tie out to the bank statements.  A red flag should go up if you don't get bank statements with your financial reports.  Next, have your reporting package include a bank reconciliation report – if you see this matches the bank balance and the financial report you should sleep easier.   Systems are the next way to prevent this.  Have someone that has online visibility to bank accounts and review of bills so that more board members are providing the right checks and balances to each other / or a manager.
Manager Steals More than $300,000
Karen Whiting, owner of community association management company Method Real Estate, went to prison in mid-January for stealing more than $300,000 from four Valley home owner associations that the she managed.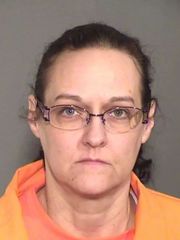 The water and electricity were almost turned off in the Gilbert Fincher Creek community Whiting managed because she hadn't paid the bills, according to Maricopa County Superior Court documents.
Fincher Creek homeowner Cindy Butters went to her first HOA meeting in early 2015 and only two people were there. She was appointed to the board that night, and within a few months the HOA's manager, Whiting, had stolen the community's last $7,000.
"I never would have gone to an HOA meeting, but Whiting kept telling me she would fix a security light by my house and then wouldn't do it," Butters said. "When I walked into the meeting, I could feel something was wrong right away."
Butters eventually became president of the HOA and spent the following 18 months acting as an unpaid forensic accountant, trying to track where her community association's money had gone. She found checks Whiting had written to casinos out of the account.
Butters also found through her accounting research that Whiting had taken money from three other Valley HOAs and alerted those boards.
The police found that most of the money Whiting took went to gambling. Her Gila River Casinos players card showed Whiting gambled nearly $380,000 between 2013 and 2015, according to court documents.
Gary Haenel, a resident of the Paradise Parks complex managed by Whiting, had a similar story.
He took on the presidency of his HOA board at Paradise Parks when two other board members resigned in 2014.
A year later, Whiting did not appear at the community's annual meeting. A few days later, it was clear she had taken more than $117,000 out of Paradise Parks HOA accounts.
"I didn't hire Whiting, a previous board did," Haenel said. "We have a lot of other senior citizens in our community, and it was devastating what she did to our community." He was there for her sentencing in early January.
"The judge told her she had choices, and she still stole the money," he said. "She left a lot of victims."
Whiting pleaded guilty to theft and fraud for taking almost $21,000 from that HOA, $177,000 from Gilbert's Greenfield Lakes HOA, $117,000 from Phoenix's Paradise Park HOA and $2,445 from Phoenix's Gold Key Racquet Club.
Board members from those HOAs testified about how the thefts hurt home sales and resulted in property-tax liens. [we credit the Arizona Republic for this story].
How to prevent at your community: Hire a manager that uses systems to provide transparency for your community accounting.  If the manager used an online bill approval and payment system it would have helped.  This system allows 1 or 2 board members to approve bills before checks are cut – and the check processing is done off site – this would limit the amount of checks that are written by the manager directly.  Next get financial statements monthly that include the bank statements and review the bank statements looking for irregularities.  Lastly, if the associations had an audit every 1, 2 or 3 years it could have caught this earlier or prevented it from happening.  The manager would have looked at easier targets that don't do audits.
As always, the best way to learn these lessons is from another board's mistakes.  We hope these three case studies motivate you to take the outlined preventative steps to save your association money and a lot of grief.