So your HOA or condo community already is or is going to become self-managed but you want some software to help make it easier.  Before shopping for, buying and training on software we wanted to give you an overview of self-managed HOA software and self-managed condo software options.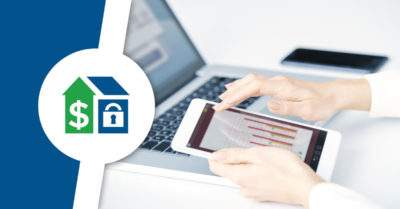 Tier 1: Spreadsheets                             
In the process of becoming organized community boards will use what they have already on their computers word documents and spreadsheets.  For a smaller community this can be all that is needed along with a willing volunteer to handle the accounting.
Tier 2:  QuickBooks
The first stop in doing a better job of accounting for a community is typically QuickBooks.  This software is cheap and helps with most of the basic accounting work that is required of a community.  As QuickBooks is prevalent many people know how to use it and a board member may have experience this experience.  However, this software is not designed for HOA or Condos, which has limitations, and it doesn't offer online functionality for owners to make payments or see community documents.
Tier 3: Industry Software
There are software programs designed specifically for the HOA and condo accounting and management industry.  Their reports, and report terminology, matches how the community operates and provide online access for other board members and owners as well.  The Top 3 software by market share are:  1) TOPS Software, 2) Caliber Software and 3) Village Management Software (VMS) – we have heard from management companies that VMS is complicated and not easy to use.  These software have their plusses and minuses but do a very good job for financial reporting, homeowner rosters and much more.
Tier 4: Software with Service
More than Software as a Service (SaaS) we are talking about software with the monthly accounting service included.  As an alternative to purchasing software directly you get the use of the software along with a professional, independent party performing the accounting work.
Benefits to Software with Service:
Initial Time Savings – Shopping for, buying, setting up and training on software takes time.
Volunteer Workforce – Who knows how long a board member will be willing to spearhead this project, work in the software?  How long will they do the accounting work?
Continuity – Boards turn over, whether due to term limits in governing documents, burn out, move-out or health issues volunteers move on.  A third part can act as the repository of documents and financial history for your community association.
Expertise – Working with a company that only provides HOA accounting or Condo accounting services ensures that you have a partner that understands community association accounting.  Your community will benefit from industry best practices.
Time Savings – By outsourcing the accounting work the board is buying time.  They will get assistance and support and they don't have to do all the work themselves.  They can focus on larger community issues like capital projects or just have more personal time.
Consistency – Some of the complaints we hear about volunteers handling the accounting is inconsistency of service: invoices don't go out on time, late letters are not sent out, answers to boards and owners questions go unanswered, financial reports are not generated on time or months get skipped.
Best Systems – A community on its own cannot get access to many of the tools that a HOA Accounting or Condo Accounting company can provide.  Features such as online payments or payments sent directly to a bank's lockbox or reporting delinquent payers to credit agencies cannot be set up with the low volume a single community represents.
How it Works:
Software Choice – Community Financials offers 2 software programs for boards to choose from: TOPS ONE and Caliber.
Integrated Systems – We have done the integration work and testing to integrate: 1)  a secure online payment option for owners, 2) mailed statements and coupons, 3) online banking and bank lockbox service, 4) online bill review and approval for boards (see our AP Best Practices Post), 5) optional community website and smartphone app that integrates with the accounting system.
Access & Transparency – Just like you would login to the software if you purchased it directly you and your board will have logins into the accounting software or an online portal to see closed period reports and real time owner delinquencies.  Board members also get online access to view the associated bank accounts.  Plus, two board members get to review and approve bills online prior to payment (other board members can have view only access as well).
Additional Tools and Functionality – Included in our service a board can use all the other management tools the software provides.  Examples are maintenance and violations management.  You can watch video tutorials or purchase training help to get the most from the software.
To make choosing which software is right for your community we have a series of videos that demonstrate their look and capabilities: To watch go to our video library.
Interesting in researching this further?  You may enjoy reading our post: Making Self-Managed Condo and HOA Monthly Financial Management Easier. 
You may also enjoy our post Self-Management with Support May be the Best Solution for Your Community.
After considering all of your self-managed HOA software and self-managed condo software options, if you are interested in Community Financials' software with service go here to request a quote.