As the COVID-19 pandemic and all of its associated financial uncertainties continue, many condominium and homeowners association Boards are faced with the very real problem of not having enough reliable income from common fees and assessments, forcing them to look to alternative methods of funding their budgets and making good on their own financial commitments. An HOA Line of Credit might be just the short-term solution to keep these institutions on track.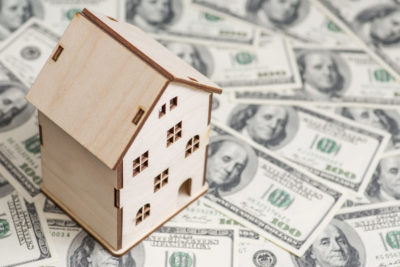 The financial impact of the pandemic on community associations is simple to understand. Associations with a high percentage of unit owners who don't have deep economic reserves on hand will find their delinquency rates start to increase. While all associations typically experience a small amount of delinquency, experts have indicated that some associations could see their delinquency levels soar to double, triple, or even quadruple what they have previously experienced. Unit owners don't seek to become delinquent but, if the direness of their financial consequences because of the pandemic continue, they may have no choice. This puts the association in a precarious financial situation. The condominium or HOA must pay its bills, employees, contractors, and honor its financial commitments. The consequences of not doing so could lead to defaults, lawsuits, and worse. In states like Florida, where there is a very real need to raise funds quickly in the event of a hurricane, having a pre-established HOA Line of Credit is always a great idea.
Unlike a traditional condominium or HOA loan, an HOA Line of Credit performs very similar to a credit card. The lending institution evaluates the association's creditworthiness and commits a dollar amount of funding for the association to draw upon as needed. This can be an incredibly useful financial tool that helps the association get through traditional "cash crunch" times such as insurance premium renewals and other large one-time payments. There is an application process and the association's governance documents must allow for the Board to take on debt on behalf of the association. The application typically involves a thorough review of the association's finances as well its governing documents.
Assisting condominium and HOA associations by preparing many of these Condo and HOA bookkeeping reports is an area where Community Financials excels. If your association is interested in exploring its options for an HOA Loan or HOA Line of Credit as a method of getting through the COVID-19 pandemic, call us today. We can even help refer you to a qualified bank that specializes in HOA loans and HOA Lines of Credit. Even if the association doesn't need to draw a penny from the HOA Line of Credit, it is better to have the HOA Line of Credit approved in advance than it is to wait until cash flow has decreased to the point of the association not being able to handle its own financial obligations.
If you liked this post you may also enjoy: Enhanced Collections for Homeowners Associations HOAs and Condo Communities