In our series of blog posts titled: "Association Greed – Board Members, Managers & Missing Money" we highlight wrongdoing by community association managers and board members.  In this installment: Community Embezzlement Case Studies – Colorado – we go over the facts of the crime and how you can prevent it at your community.
The following cases are examples of what can happen when a condo board chooses the wrong management firm that does not have proper systems and processes.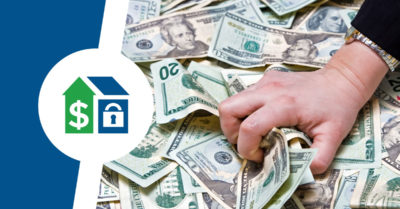 Embezzlement of $308,000 led to Conviction of On-site Manager
When bank officials' notified officers of a Cherry Creek homeowners' association about irregularities in its bank accounts, they knew that they had to act quickly to find the culprit.
An investigation by the Denver district attorney's office revealed that $308,000 was taken over a five-year period starting in December 2004, and it didn't end until the bank officials discovered the problem and notified the Portico Homeowners Association in June of 2009.
The investigation resulted in the arrest of Tamara Jane Chmelka, who started working for the association in October 2004 as on-site manager.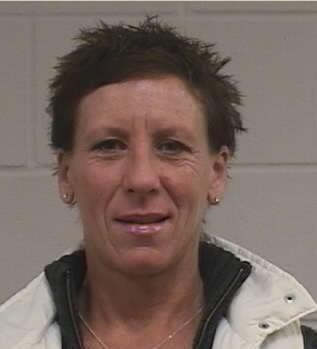 US Bank, Portico's financial institution, informed the association about large ATM withdrawals and debits, many of which took place in Blackhawk between March and May of 2009 at ATMs in Ameristar Casino, Canyon Casino and Riviera Casino.
The investigation revealed that Portico association officers did not know that Chmelka had an ATM/debit card connected with Portico's US Bank account.
According to a Denver district attorney arrest warrant affidavit, Chmelka told Portico officials that she had used the Portico card by mistake to withdraw money for gambling at the casinos and to pay psychotherapy bills.
A Portico audit, the district attorney's office reported, showed that she increased her own salary by $29,080 and paid herself vacation and sick time beyond what is authorized by Portico.
Chmelka also issued herself duplicate payroll checks, bonus checks and other checks totaling about $115,800, according to the district attorney's office, and also issued herself checks totaling $79,730 and listed them as payment to a Portico vendor.
In transactions that began in December 2004, Chmelka used company and personal credit cards used in hers and Portico's names at Commercial Federal Bank to make company and personal charges, according to the arrest warrant affidavit.
The investigation showed that during her five years in her position, Chmelka forged the signature of Portico Vice President Sandy Melnick 71 times.
In 2010, Chmelka pleaded guilty to felony theft charges. [The Denver Post provided information for this blog item]
How to prevent at your community: Limit the number of debit cards and credit cards in circulation at your association as it can lead to problems cited above. Talk to your bank and find out if you have any ATM/debit/credit cards in circulation, then add that 2 board members must approve the creation of one in the future.  Also if your association has a credit card get the credit card statement with your financial reports or have them reviewed by a board member prior to payment.  Next get bank statements for your association's bank account.  Bank statements that come with the monthly financial reports would have shown the large ATM withdrawals, bonus and other checks.  To prevent check forgery one solution is to use an online system where board members review bills and then a third party makes the payment after approval.
Management Group Discovers Shortfall of $700,000 – Leads to Conviction
When a condominium management company discovers that it is missing more than $700,000, it not only damages the reputation of the business, it could be devastating to home owners associations whose activities they manage.
In October 2009, the president and bookkeeper of Vista Management Associates in Westminster discovered a shortfall of more than $700,000 while they were examining the company's bank records.
Vista Management manages more than 40 home owners associations in Colorado.
Among the 17 home owner associations impacted by the thefts, were three Broomfield home owner associations which lost more than $338,300 between 2006 and November 2008.
The home owner associations hit by the thefts were reimbursed $242,000 by their insurers.
Charged in the case was Stacey Lynn Chevarria, who was a bookkeeper at Visa Management. The arrest affidavit said that she used the money for living expenses.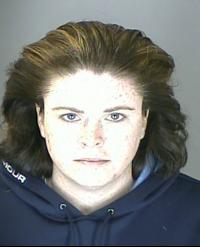 While employed at Vista Management, her co-workers gave her food and clothing after she told them about her daily hardships. In 2006, the Arvada Fire Department held a "Ribs for Cribs" fund raiser for her family to help fund a down payment on a handicap-accessible home because Chevarria has two step-children with muscular dystrophy.
In April 2010, she pleaded guilty to theft in excess of $20,000 in Adams County Justice Center, a Class 3 felony. In July 2010, Chevarria received a 10-year prison sentence. [Channel 7 ABC News Denver and The Daily Camera of Boulder provided information for this blog item]
How to prevent at your community: This story was short on details but usually a theft by a bookkeeper involves doctoring the financial reports (fiction) and not showing the bank statements (truth).  Make sure you receive bank statements with your monthly financial reports. Even better is to work with a bank that provides all board members the ability to view the bank accounts online.  Additionally, associations should get an audit every one, two or three years, which could have detected the theft sooner.
Summit County Man Faces Charges in $150,000 + $550,000 Embezzlement
A case against a Summit County resident that started with a guilty plea in 2014 involving the embezzlement of $150,000 from a Keystone home owners association, took another turn in June when the Colorado Court of Appeals ruled to reinstate a felony charge in the theft of more than $550,000 from a separate organization.
In 2014, Summit County resident Robert Polich pleaded guilty in the theft of more than $150,000 from the Enclave Homeowners Association in Keystone, but his attorneys in September 2016 insisted that other charges against him involving the embezzlement of more than $550,000 from the Hamilton Creek Metropolitan District should have been combined with the Enclave case.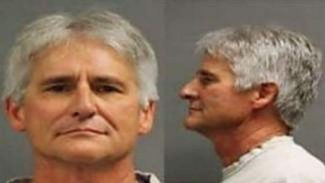 In Polich's September court appearance, his attorneys argued that the Hamilton Creek matter should have been included with the previous Enclave case decided in 2014, referring to the mandatory joinder rule.
They argued that the cases stemmed from the same criminal episode, but the appeals court in June disagreed and the mandatory joinder rule did not apply to the two cases because they were dissimilar.
Polich was the financial administrator for the Enclave Homeowners Association when it was determined through external audits in 2015 that he had embezzled $150,000 in treasury notes by tampering with its annual budgets.
Polich, who had been Enclave's financial manager since when the neighborhood was founded in 1986, told association officers in November 2014 that he was using the money to fund his daughter's college education and later said he put the money into a retirement fund.
State records show the on Dec. 11. 2014, eight days after Polich was arrested, Mountain Systems changed its name to NP Services, and Deborah Polich replaced Robert Polich as the company's registered agent.
After being arrested in December 2014 in response to the Enclave investigation, Polich pleaded guilty to class-four felony theft, and he was sentenced to 90 days in county jail and four years of probation.
Based on the Enclave case, the Hamilton Creek Metro District, where Polich was system administrator and accountant, launched an audit and found that through his business, Mountain Systems Inc., he overbilled the district, according to his arrest affidavit.
From 2000 to 2015, he allegedly stole more than $550,000 by writing checks to himself.
The appeals court denied the pleas of his attorneys and determined that a separate trial should be conducted in the Hamilton Creek case. The charge of felony theft against Polich was reinstated, and he could face a prison sentence of up to 12 years if found guilty. [The Summit Daily News of Frisco, Colorado, provided information for this blog item]
How to prevent at your community: First get access for the board to view the bank & investment account(s) online. If the board had this access they would have spotted suspicious activity like the missing Treasury Notes and seen that it did not match up with the annual budget he tampered with.  Overbilling is more difficult to spot but if the district had all invoices go through an online review and approval system where 1 or 2 board members can review bills maybe they would have spotted the overbilling. Additionally, if the district used a comparative income & expense report that showed a variance from what was budgeted they would have seen overbilling early in the month it occurred and not years later when it added up to over a half a million dollars.
As always, the best way to learn these lessons is from another board's mistakes.  We hope these three case studies motivate you to take the outlined preventative steps to save your association money and a lot of grief.