I've talked to many community board members that are interested in self-management but have doubts it will work for them.  There are clear benefits but who will do all the work?  A major theme we hear is the desire to self-manage your HOA or Condo but will volunteers do the work?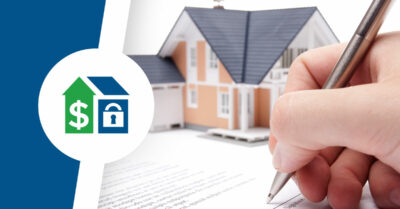 The primary benefit is the association will save money versus using a management company.  The savings means you don't have to increase common charges or you can put the savings towards a necessary project.  Next is increased control.  If the board is handling a majority of the operational issues they don't have a manager making decisions for them, they feel more in control.  Lastly is the reduced frustration stemming from unresponsive communication.  By handling many of the operational tasks and calling vendors to get work done you don't have to wait for a manager to call a vendor or wait to hear back from them with an update.
Who will do the work?  Well you have all the board members and also committee members but will things get done?  One of the main issues that boards making this decision grapple with is do we have dependable board members and volunteers versus using hired management staff?  Will our board members and committee members be reliable? They are volunteers after all.  Life happens and gets in the way and the time left for volunteer duties gets taken up.  And where is the board to start?
Finding Resources
When you transition away from a full management company you will get boxes of files.  In these files you will get some golden nuggets.  Especially for new board members.
Vendor List:  You are probably satisfied with 90% of the vendors you are currently using.  Get a print out from the manager of their vendor list with all the contact information you need.  If they don't have one look at a print out from accounts payable which will show you all the vendors used for the last 12 months.  If you can't get that look through the files there should be a file of recent invoices and you can compile your own list.  Call the ones you like to provide service.  You can divide up the vendor relationships among board members or committees if you don't have one board member that wants to take this on.
Capital Improvements, Construction Quotes and Invoices: Chances are your community has had some large projects in the past: new roof, new siding, new paint, new windows, new paving, etc.  These files will have many vendors that the community has hired in the past and may also have quotes from vendors that have bid on projects in the past.  This is a great place to start for any projects you need help with.
Community Managers are generalists.  They are not construction managers and don't have the time or expertise, in most cases, to oversee complex construction projects.  Many management agreements also charge extra for a manager's oversight of capital improvement projects.  For these reasons a best practice is to spend oversight money hiring a third party construction manager (separate from the winning vendor you select).  This person will charge an hourly, flat fee or percentage of the project fee for their work.  They will work starting from the bidding process all the way through to a successful completion.  They are the board's eyes on the job to make sure the construction details are done correctly in case the vendor you selected is not using the specified materials, following construction details in architectural drawings or doing a good job of oversight themselves and not cutting any corners.  Think of the money spent as an insurance to make sure the job is done correctly the first time.
Additional Source of Vendors: If you are a new community or don't have any vendors you like, you can find vendors that are familiar with working with HOAs and Condo communities.  Community Associations Institute (CAI) has chapters in most states or by region that have an online vendor directory which is a great place to start.  To find the nearest CAI Chapter click on this link: search for your state.
After Hours Maintenance Call Handling:  If your community has occasional night time maintenance emergencies and the board doesn't want to take calls during dinner or sleeping hours there is a solution.  Community Financials has a 24/7 Emergency Answering Service that will relay issues to your chosen vendor.  A board member can also be set up to receive a text message to be kept in the loop.
Support
Stacking the board or committees with retirees or stay at home parents can help.  But Boards don't have to do all the work themselves, support is available.
Financial & Administrative Services:  Community Financials will handle collecting neighbor monies and provide a third party to enforce payment, late fees, and help with notices.  Our online bill approval by two board members provides greater transparency and control over association funds while adding convenience. Providing monthly financial reports gives boards the information they need to make better decisions.  An example is the comparative income and expense report showing actual costs versus budgeted costs and any variance for the month and year to date. And any accounting questions your owners and board have get responsive answers.  This partial "management staff" helps augment your community volunteers.
The bottom line is when you work with a company like Community Financials you get roughly 55-60% of the services provided by a property management company at 50% or less of the cost of "full management".
Why not "test drive" self-management for your HOA or condo for a year.  It may not be as much work as you think and if it doesn't work you can always go back to full management.  Aren't the potential savings worth a try?