The Intuit Corporation has sold a lot of copies of QuickBooks over the years. It is an affordable and practical choice for many small businesses. However, condominiums and homeowners' associations have far more sophisticated bookkeeping and accounting needs than QuickBooks can offer. This article will explore a few of those shortcomings and offer a better solution.
To be fair, QuickBooks wasn't designed to replace more sophisticated and expensive association management software. The keeping of ledgers and the ability to break out line items such as special assessments, loan payments, late fees, interest charges, fines and penalties are quite specific to association bookkeeping and accounting. There are creative workarounds that can be employed but the level of training required for the bookkeeper is substantial and can be lost if the bookkeeping duties changes hands. This is a particularly substantial problem for condominium associations and HOAs that are relying on volunteers to keep their books and records.
The lack of a self-service portal for owners is a major shortcoming for a modern association. The ability to allow an individual owner to see an online ledger for his or her particular unit or home is a common feature desired by most owners. QuickBooks cannot accommodate that feature.
Depending on the state in which the association is located, there are rules how money collected from a home or unit owner is applied to their ledger, called "application of payments". Association management software can easily be configured to make sure that any money received from a homeowner is applied in the correct manner. QuickBooks offers no such tool.
QuickBooks does offer basic business applications that are universal to all businesses, including condominiums and HOAs. You can track bills and payments of invoices. Many simple office functions are handled sufficiently and there is a myriad of reports to select from. Advanced users can even customize reports. However, when it comes to individual unit ledgers, transaction histories and changes of ownership, these reports are murky at best and incomplete at worst. This is a huge problem when unit ownership changes and estoppels and other documents are required to complete a sale. Tax records specific to condominiums and HOAs can also be difficult to produce using QuickBooks.
Below is a screenshot of QuickBooks and what an owners ledger looks like it's hard to make out what charges are for and there is only the ability to have 'invoice' or 'payment'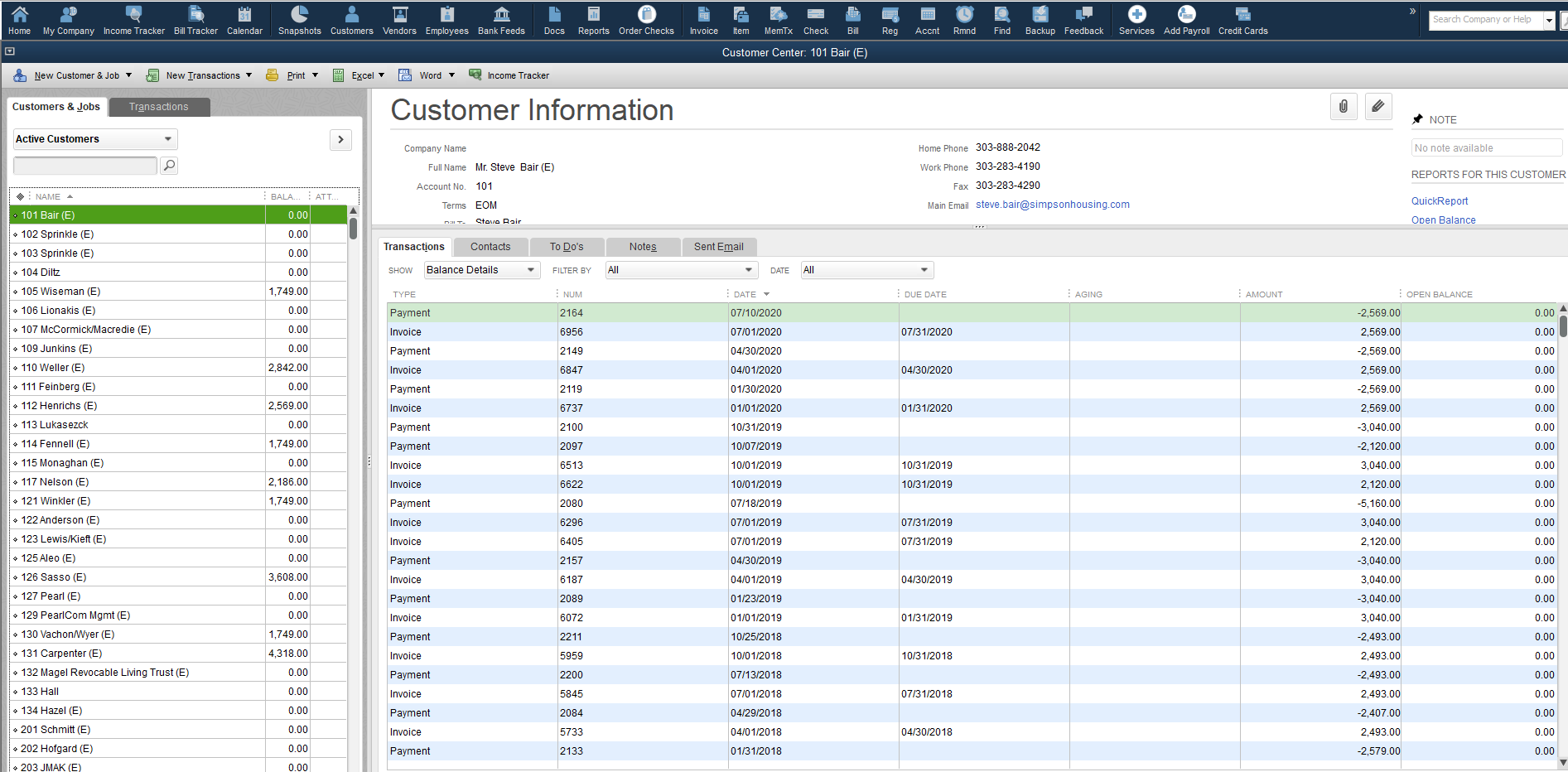 Below is an example of what an owner ledger in Caliber looks like that shows charges in red, clear indication of what the charges are due to posting codes as well as an easy-to-read running total.
Same for Tops One – below it shows what the charges are and where payments are applied.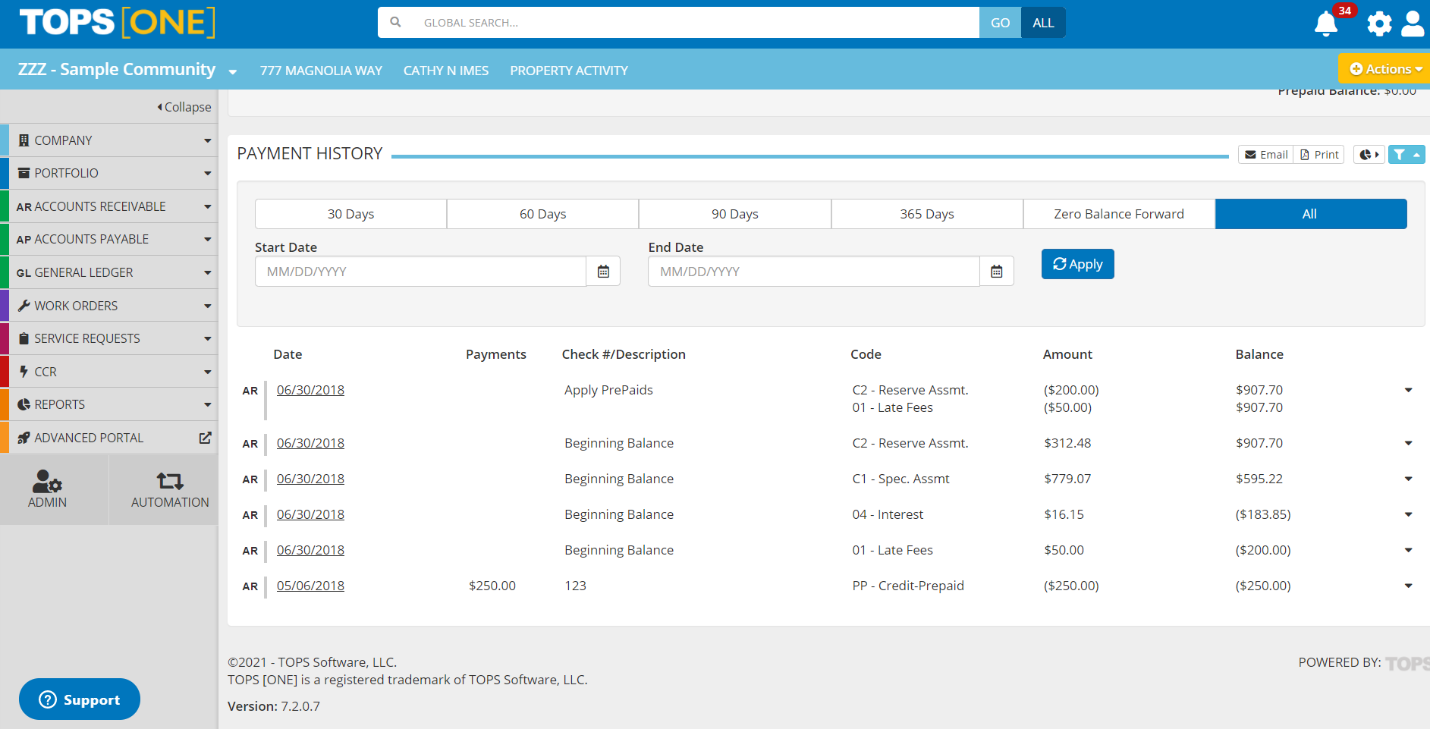 Below is what a homeowner sees with the ComWeb portal that Community Financials provides: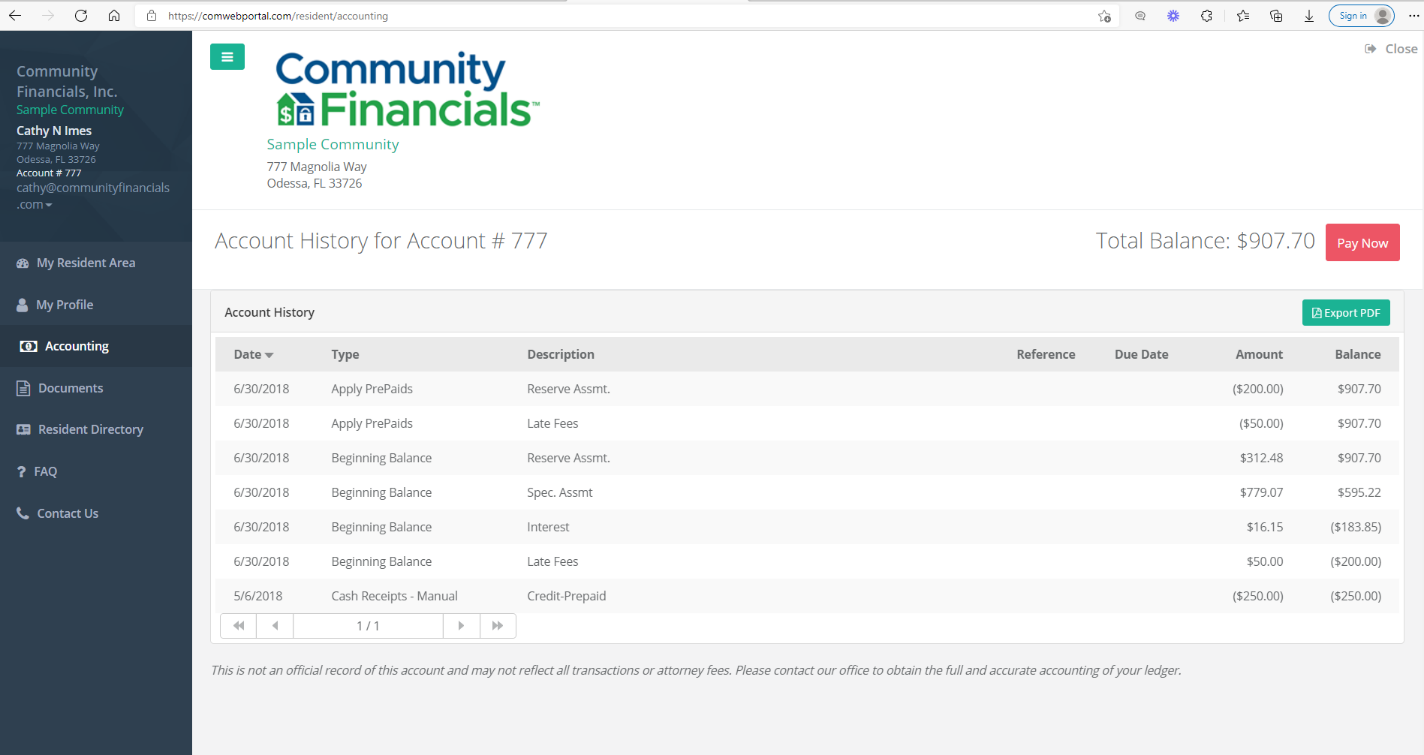 Below is a screenshot of the ComWeb portal we use that provides an easy place for Homeowners to see community documents: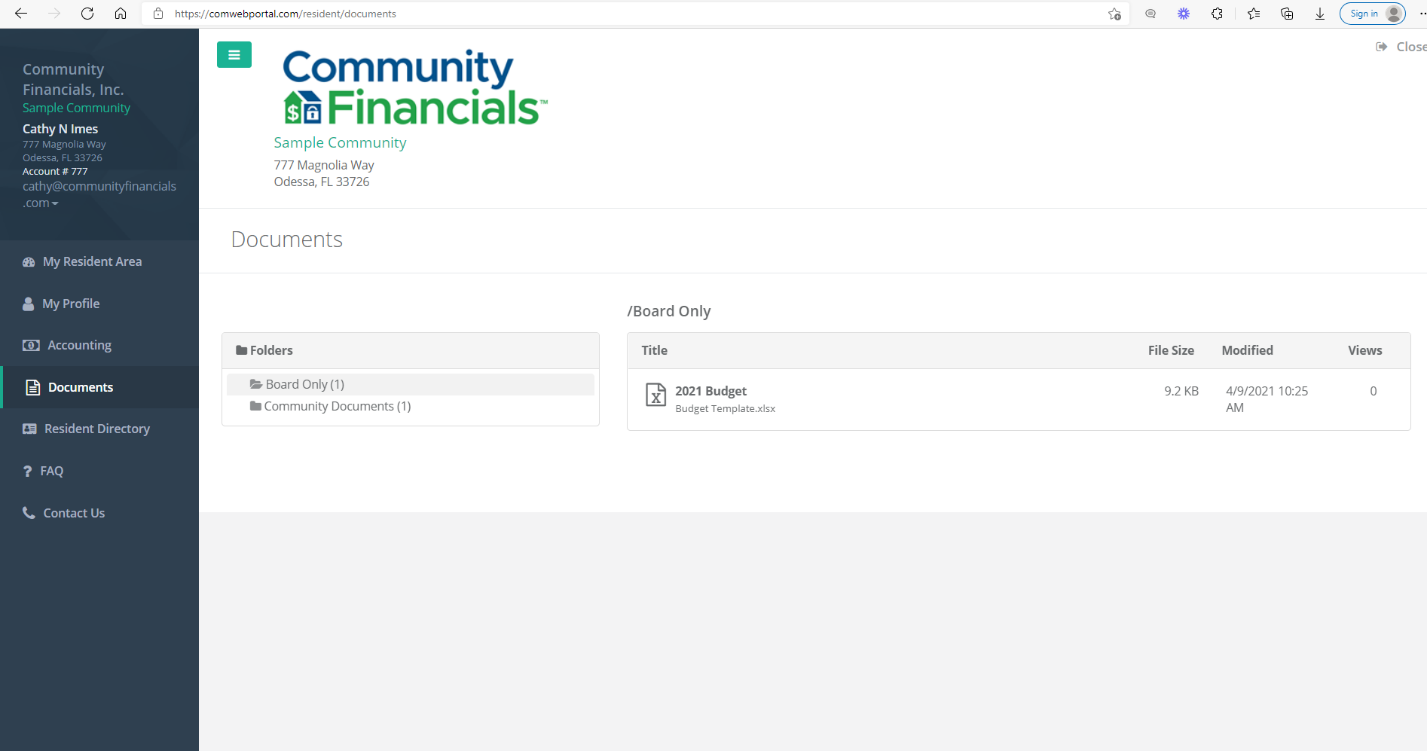 Community Financials offers a better solution for self-managed condominium associations and Homeowners' Associations. Our professional association management software is part and parcel of what we offer to our clients. There is no need for the association to purchase their own software or struggle with the limitations of QuickBooks. You'll get professional and accurate records without sacrificing ease of use and being overburdened with software expense. We have helped many small and mid-sized associations transition from QuickBooks to our professional association management software. Once you see how our software works, you'll wonder how you ever got by with QuickBooks. Call us today to learn how we can remove the limitations from your accounting and bookkeeping program.