Is your community's board Treasurer position like a revolving door?  Is it hard to keep someone as the Treasurer of your condo community or HOA? Not only does this position have a lot of responsibility but they have a lot of monthly tasks to do.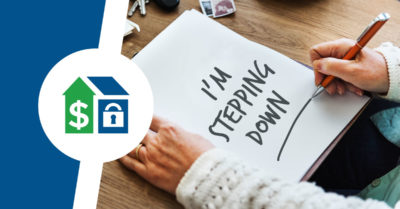 General Tasks
Help develop the annual budget, review monthly financial reports for inaccuracies and variances from the budget, approve invoices, sign checks, and at some communities help with collecting and depositing assessments.  Oversee community operating bank account, reserve accounts, any investment accounts to include CD's, Money Markets, etc. Provide customer service: answer owner & vendor payment questions.  Work on collections of delinquent owner assessments with late letters or liaising with collection attorneys.  Provide account balances for resales and lender questionnaires for refinancing activity.  Plus, in some situations oversee a community credit or debit card as well (a risky practice that can lead to missing money – see our embezzlement case studies).
Working With A Management Company
Even if you work with a management company, they may not use the best systems & processes.  I've heard stories where a Treasurer feels like they can't go away since there are paper invoices to review and checks to sign.  How terrible – it sounds like house arrest!
Self-Management
Self-managed community Treasurers have the hardest job.  They do most or all of the tasks above themselves.  They have to do all the collecting, depositing, bill payment and financial reporting.  Often they don't have much or any support and they take the brunt of dealing with collecting money from their neighbors.  All of this responsibility as an unpaid volunteer while other homeowners enjoy the benefit of their hard work – often without much understanding of what is involved or appreciation of their effort.
Management Company Accounts Payable Example
I know the hard work involved in accounting and I know the feeling of having a revolving door in an accounting position.  In the management company I ran, as I grew there was a stretch in 2003-2004 where I couldn't keep an accounts payable person for longer than a few months.   This person had to receive bills, open them, date stamp them, have someone approve them, data enter the info into our accounting system, file them, make checks, get them signed, data enter the check information and then stuff, seal and post envelopes.  This could easily be for 300-500 checks a week.  Then there is dealing with vendor questions.  Whew, I'm exhausted just writing this.
Help for Exhausted Treasurers & Frustrated Boards
I fixed my accounts payable revolving door by upgrading my systems and processes so the job could be done by a mere mortal and without them burning out.  I employ many of the same systems in Community Financials to help community boards with their monthly accounting.  Our service is great if you have a manager that does a poor job with the accounting or is especially helpful to self-managed community Treasurers.  If you are currently a Treasurer or if your board is facing the early "retirement" of another Treasurer give me a call and I'll be happy to provide some pointers on how to update your systems so you can retain or even attract good candidates to be a Treasurer on your condo community or homeowner association's board.