Are you On or About to Join the Board of your HOA or Condo?
We Wanted to Let you Know about the Risks and How to Avoid Them
We hear it all the time from prospects – they just joined or are about to join the board and are concerned of personal risk for this unpaid and often underappreciated obligation.
Community Financials is the nationwide provider of monthly accounting services for Homeowner Associations (HOAs) and Condo Communities.  As part of our service we help boards reduce the risk of being a board member – especially a self-managed board member. 
Below is a 7 page long form article to help you understand the risks and some ways you can avoid them.  We spoke to 3 industry experts an attorney that works with Association Insurance, an Insurance Expert who works to reduce risks from vendors and the President of a resale / escrow paperwork service provider.
Some of the Risks we Review:
Legal
Financial Controls
Insurance Related
Resale & Lender Questionnaire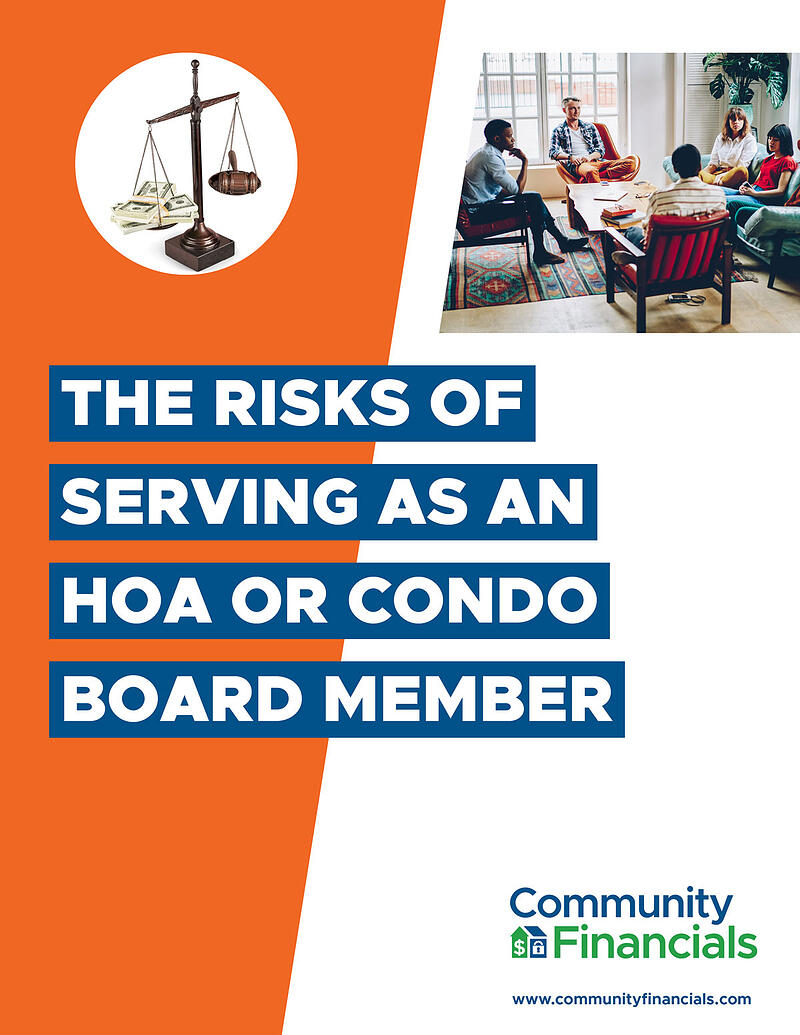 Please note: We ask that you share a little info with us which helps us tailor blog posts, videos and articles like this in the future.
We keep your information private.   
Download the Article Now to Protect Yourself and Your Community