The Federal Housing Administration (FHA) recently adopted new rules and policies regarding FHA loan approval of condominium units.  
One of the significant revisions will allow for the approval of certain individual units in non approved condominium projects.  The policies become effective October 15, 2019.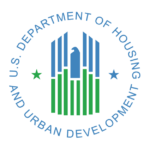 The new condominium policy is part of a broader objective aimed at reducing regulatory barriers that currently restrict affordable homeownership opportunities.  The revisions accomplish the following:
– Allows for single unit approval process to make it easier for individual condominium units to be eligible for FHA-insured financing (previously, in order to obtain financing using an FHA loan, a purchaser had to choose a unit in a project where the entire project was already approved) (THIS IS A MAJOR POLICY REVISION);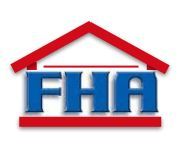 – Extends the recertification requirement for approved condominium projects from two to three years (additionally, those projects seeking recertification need only update new information rather than resubmit all project information); and
– Allows for more mixed-use projects to be eligible for FHA insurance.
US Housing and Urban Development Secretary Ben Carson stated, "Condominiums have increasingly become a source of affordable, sustainable homeownership for many families and it's critical that FHA be there to help them."
The policy revisions have come as a response to market indicators.  The FHA's core mission is to support eligible borrowers who are ready for homeownership and are most likely to enter the market with the purchase of a condominium.  Statistics show that 84 percent of FHA-insured condominium buyers have never owned a home before.  Of the more than 150,000 condo projects in the US, only 6.5 percent are approved to participate in FHA's mortgage insurance programs.  The FHA estimates that as a result of the new policy, 20,000 to 60,000 condominium units could become eligible each year.
So, what does that mean for our communities?  As of October 15, 2019, the FHA will start to insure mortgages for selected condominium units in projects that are not currently approved.  The following conditions must be met:
– The individual condominium unit must be located in a completed project that is not approved; and
– For condominium projects with 10 or more units, no more than 10 percent of individual condominium units can be FHA-insured; and projects with less than 10 units may have no more than two FHA-insured units.
Other revisions include loosening restrictions as follows:
– Condominium projects with owner occupancy rates as low as 35 percent will be eligible for FHA approval based on the project's financial and operational stability (FHA previously required at least 50 percent of units to be owner-occupied);
– FHA will now insure up to 75 percent of the total number of units in an approved condominium project; and
– FHA will insure more mixed-use projects (those with more commercial space) – approved projects can now have up to 45 percent of their square footage dedicated to non-residential use (the previous requirement was that no more than 50 percent of the property could be used as commercial space).
For our communities that are not currently approved, this policy revision could potentially expand the pool of buyers for your community.  Condominium units are viewed more broadly as a way to provide affordable housing in many markets where detached and townhouse homes are more expensive and not accessible for first-time home buyers and others who are trying to gain access to homeownership.  Dawn Bauman, Senior Vice President for Government and Public Affairs with the Community Associations Institute has stated that the policy revisions "mark a return for FHA as a key long-term partner for condominium associations."  If you have questions about the applicability of the provision to your community, please reach out to your attorney or FHA Certification expert to determine how the policy revisions will affect your community specifically.