Running an HOA is Scary! Collecting money from neighbors, keeping accurate ledgers, condo and HOA bookkeeping nightmares, paying the bills, tracking and reporting all the receipts, preparing monthly reports, making timely tax payments. Not to mention all that lost time and potential headaches for Board Members. And the scariest thing of all: the opportunity for embezzlement of association funds!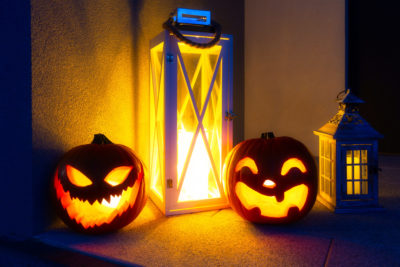 Community Financials takes the scary part of running a community association out of the hands of volunteers and puts it into the hands of our skilled professionals. You can count on us to alleviate the "scary" part of running the association. We take care of the ledgers, bookkeeping, bill payments, collections, tax payments and monthly reporting. Our expert service allows condo association and HOA Board Members to focus on the more important part of running a successful organization.
Halloween or any time, Community Financials handles the "tricks" of great condo and HOA bookkeeping, allowing the Board and the community association members to enjoy the "treats" of living in a well-run condominium or HOA. We take the stress out of the required monthly accounting chores and let the Board focus on the task of maintaining, protecting, and enhancing the association.