If your Homeowner or Condo Association wants a public website with features like reserving amenities ComWeb's Website is an interesting option.  The website will integrate with both our Tops One and Caliber software systems.
ComWeb also offers Web Master services to help associations make updates to the website as well.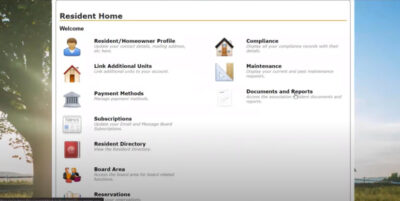 If you are interested to learn more you can watch the video in our Video Library – CLICK HERE and scroll to the bottom of the page.