Some prospective clients ask us how we work with board members from a distance?  Community Financials communicates with and educates the HOAs and Condos we work for using a variety of methods.  I wanted to take an opportunity to share a recent example.
We work with a community of several hundred homes in the mid-Atlantic.  They have board members as well as members of a finance committee that wanted us to work on a project for them to recreate financials back to the beginning of the year.  In December we completed the project and we wanted to provide an update to explain the process and the outcome.
The best way to communicate accounting to a 10 person audience is by providing a video screen share meeting.  The Treasurer and our Property Accountant assigned to the community worked for a few hours prior to the meeting on the presentation.  The Treasurer put together talking points using power point and our staff person set up the calendar invite for the WebEx and shared her screen to show the reports and data for several examples within our software.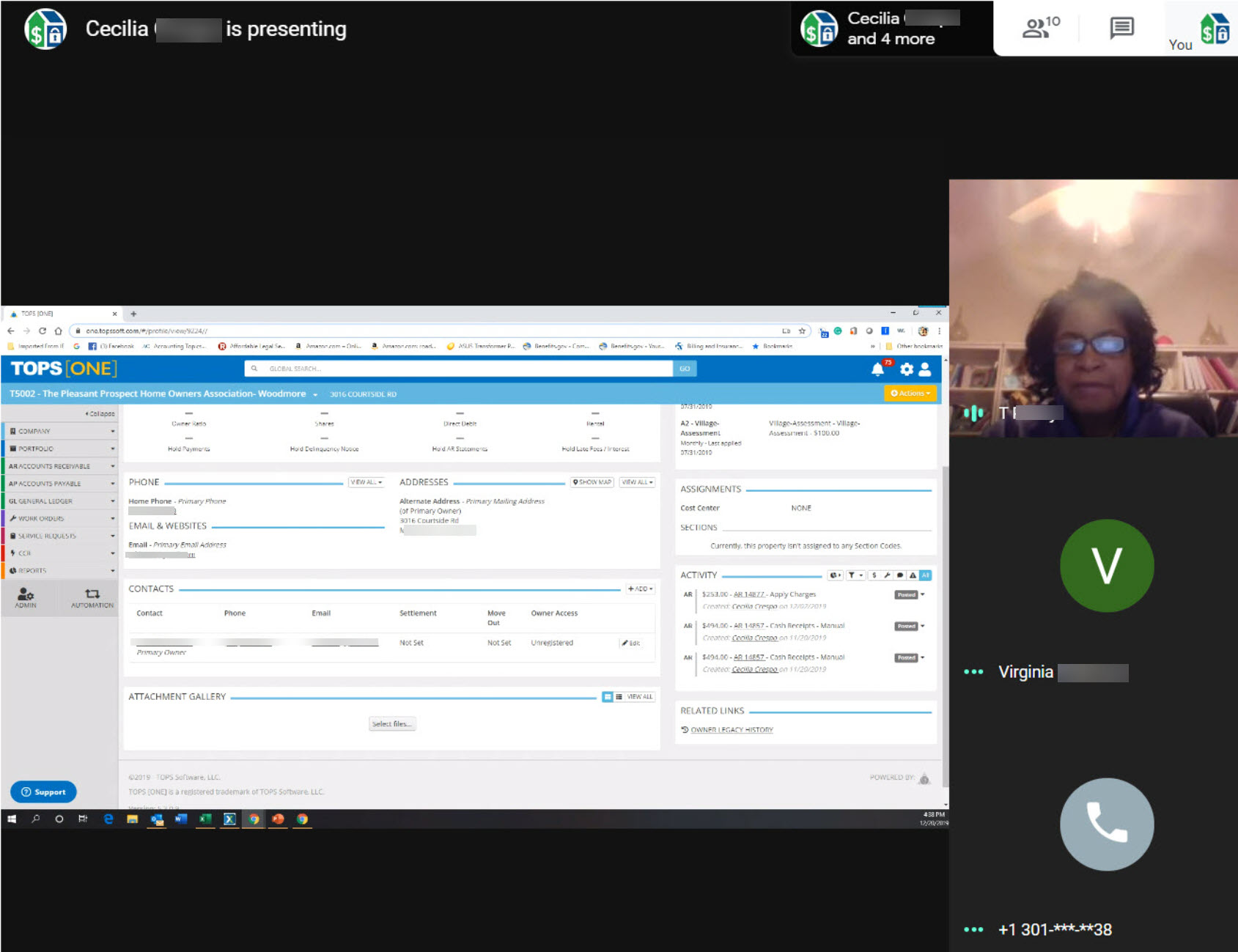 Not only was this a terrific way to visualize our systems and the accounting information but it was convenient for all of the volunteers.  In my experience growing a full service management company for 16+ years this would have required all of these people to drive to the office, find a parking spot, wait for other board members who were late and then try to look onto one or two computer screens.
Instead members could join this presentation during a lunch break from work or home, without having to drive to and from the meeting while receiving a better visualization of the information from their own computer screen rather than trying to jockey to see the screen with other board members.
We hope we get the opportunity to work with your community to make its financial management stress-free and more convenient.