For many businesses, purchasing a condominium unit in a commercial, business, or mixed-use condominium association makes great business sense. As opposed to renting space, the business owner is building equity in the unit over time. The shared expenses and upkeep of the common areas by the condo association can be very attractive. However, the association bookkeeping and accounting can be quite challenging and time-consuming. That's where outsourcing the task to a qualified and experienced condominium association accounting and bookkeeping firm like Community Financials is the best business decision a commercial, business, or mixed-use condominium association can make.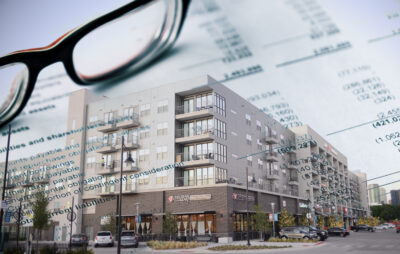 Commercial condominiums come in many shapes and sizes. Some are specialized, such as medical business condominiums (i.e. doctor's offices, radiology suites, dental practices, primary care physician practices). Others are more generalized (i.e. retail businesses, light manufacturing, attorney's offices, CPAs). Still, others are mixed-use (first-floor businesses, second and higher floors residential condos or apartments). They all share the basic condominium concept of shared ownership of common areas and all face the same challenges of more traditional residential condominiums such as budgeting and reporting, collecting of common fees and assessments, and general management of the association by the Board.
It takes a certain amount of entrepreneurial spirit to purchase a business-use condominium. However, running the condominium can be a full-time job that takes too much time away from the business owner to run both the association and his or her business. And why put have an accounting employee in your business do this and take the eye off your business's accounting?  Plus it will cost you money and not the other owners.  It is far better to keep the running of the association to an intermediary like Community Financials who will handle all of the accounting chores and produce all of the necessary reports for the condominium association. Timely and properly filed state reports are also handled by Community Financials as well as the timely collection of common fees and payment of vendors.
There is also the very real possibility of a business failing and falling behind in its common fees, which can cripple the association who counts on every penny it is owed by association members to pay its bills and maintain its budget. In the event a unit owner does fall behind, Community Financials offers licensed and insured collection services at no additional cost to the association. Collection costs are passed through to the delinquent unit owner, where they belong.
Accurate records and financial management are the necessary tools for success that Community Financials will provide. If you own a unit or serve on the Board of any commercial, business, or mixed-use condominium association, talk to Community Financials today to see how outsourcing the accounting and bookkeeping functions of the association make the most sense for your association.